Nashville, TN – The upcoming segment of Tennessee's statewide fall Canada goose season will run October 14th-31st, 2017 while the northwest Canada goose zone dates are October 14th-18th, 2017.
The northwest Canada zone includes Lake, Obion, and Weakley counties, and portions of Dyer County and Gibson County. The statewide zone is all counties and portions of Dyer and Gibson counties not included in the northwest zone.

Nashville, TN – Antlerless deer hunting will be allowed on all privately owned lands in Unit L counties January 9th-13th. This is the second year for the five days of hunting following the completion of the deer season on January 8th.
Privately owned lands include leased land and lands owned by individuals. It is the responsibility of hunters to obtain verbal or written permission to hunt on privately owned lands.

Nashville, TN – With unseasonably warm weather persisting well into the fall, mosquito-borne illnesses remain a serious health threat for horses in Tennessee.
A horse in Dyer County and a horse in Gibson County both recently tested positive for West Nile Virus (WNV).
A horse in Chester County has tested positive for Eastern Equine Encephalitis (EEE).
Sick horses cannot directly infect people with WNV or EEE.
[Read more]

Nashville, TN – In counties and communities across Tennessee, anti-drug coalitions are working to reduce dependence on harmful and potentially lethal substances such as prescription drugs, alcohol, and tobacco.
These local efforts, funded by the State of Tennessee since 2008, help get the word out about the dangers and consequences of substance use.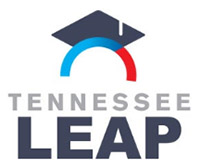 Nashville, TN – The Labor Education Alignment Program (LEAP) will showcase its successes at sites across Tennessee on TN LEAP Day, February 29th. Education and employer sites throughout the twelve LEAP site areas will demonstrate the skills students are learning through the program and provide students an opportunity to meet with employers.
TN LEAP Day, which will coincide with "Leap Day" on February 29th, will be host to twelve concurrent events at each of the LEAP programs across Tennessee.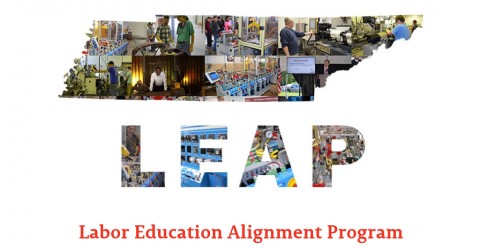 [Read more]
Conservation Reserve Program Sign-up to Be Held December 1st-February 26th

Nashville, TN – The Tennessee Wildlife Resources Agency has been informed that U.S. Agriculture Secretary Tom Vilsack announced a Conservation Reserve Program (CRP) general sign-up will be held December 1st, 2015, through February 26th, 2016.
Through the program's various targeted continuous CRP practices, the general and continuous program offerings will provide a much-needed habitat boost to recovering bobwhite quail along with other upland and wetland wildlife species. Vilsack also said that eligible existing program participants with contracts that expired September 30th, 2015, may be granted an option for a one-year extension. [Read more]

Nashville, TN – In 1951, the average cost of a new house in the U.S. was $9,000, gas was 19 cents a gallon and the "I Love Lucy" television show made its debut.
That same year, dental health in Tennessee took an important step forward when Milan, in Gibson County, became the first city in the Volunteer State to fluoridate its water supply.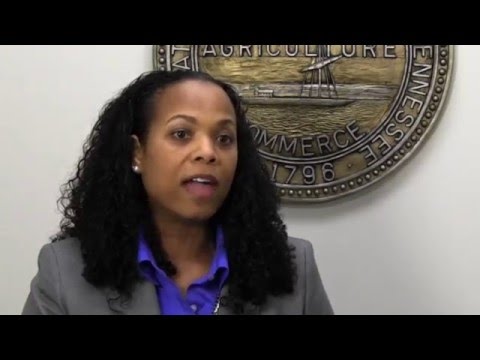 [Read more]
Tennessee State Veterans Cemetery at Parkers Crossroads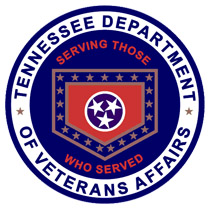 Nashville, TN – Tennessee Governor Bill Haslam and Department of Veterans Affairs Commissioner Many-Bears Grinder today announced the future site of the fifth state veterans cemetery will be in Parkers Crossroads.
The 132-acre Tennessee State Veterans Cemetery at Parkers Crossroads will be located at 693 Wildersville Road and will serve more than 45,000 veterans and their families within 17 counties in west Tennessee. [Read more]
Habitat International CEO Jonathan Reckford to speak at Governor's Reception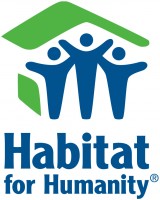 Nashville, TN – Habitat for Humanity is celebrating its 35th anniversary in the State of Tennessee with a reception at the Governor's Residence Thursday, October 24th from 6:00pm to 8:00pm where Jonathan T.M. Reckford, CEO of Habitat for Humanity International, will be presenting special recognition to significant supporters whose partnership has contributed so greatly in helping the Habitat for Humanity reach this milestone.
Tennessee ranks fourth in the number of new Habitat for Humanity homes built nationwide.

Nashville, TN – If "blackberry winter" is a chilly spell in April, then the blackberry winter of 2013 lasted all April long. Tennessee's wet, cool spring certainly gave blackberries plenty of water and time to grow.
Fortunately, summer's sun and heat showed up just in time to bring out the sweetness in this year's crop, and the state's blackberry growers anticipate a banner year. Some Tennessee berry growers will just have to wait a little longer than others, though, depending on where they live.