Paris Landing, TN – "Come Play With Us" is the motto of the Paris Landing Tourism League, and Sara Jo Sutherland, president, has planned a big event to encourage a whole new group of folks to discover all the recreational opportunities of our community.
The Tour de Paris Landing, a bicycle road race planned for August 10th and 11th, will feature a 45 mile competition on Saturday, an 85 mile trek on Sunday and will cover Henry and Stewart Counties.

[Read more]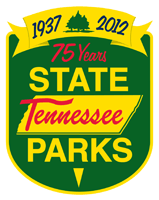 Nashville, TN – Make plans now to ring in 2013 with a number of special New Year's Eve celebrations at Tennessee State Parks inns and restaurants, including dinner buffets, holiday room discounts, music and dancing!
New Year's Eve dinner will be served December 31st at Cumberland Mountain, Montgomery Bell, Paris Landing and Pickwick Landing state parks.
This special dinner will include a variety of entrees, dessert and a select variety of beers, wines and champagne. [Read more]
Paris, TN – On Tuesday, October 18th, 2011, the Paris-Henry County Chamber Of Commerce hosted its 19th annual Small Business Expo at the Paris Convention Centers. The event, scheduled from 9:00am to 5:00am, was very successful having over 1,000 people and over 50 vendors in attendance. Susan Jones, member of the Downtown Paris Association and Publisher of Paris magazine said the Small Business Expo "was busy and invigorating", and that "It is great to see everyone come together as a community".