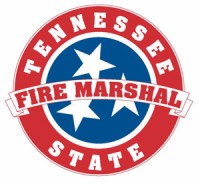 Nashville, TN – Decorative and fragranced candles are popular décor in many homes, especially during the winter months. However, candles have caused significant loss of life, injury and property damage when used improperly. On the heels of this winter's dangerous ice storm, the State Fire Marshal's Office reminds Tennesseans to always use candles with care.
"From 2009 to 2013, Tennessee fire departments responded to 464 home structure fires that were started by candles," said Julie Mix McPeak, commissioner of the Tennessee Department of Commerce and Insurance. "These fires caused nine deaths, 28 injuries and $10.38 million in direct property damage, all of which could have been prevented with just a few cautionary steps."
Washington, D.C. – Some natural disasters are more common in the summer. But major events like hurricanes, tornadoes and fires can strike any time.
It's a good idea to plan for what to do in case of a disaster.
You can help make your recovery easier by keeping your tax and financial records safe.
[Read more]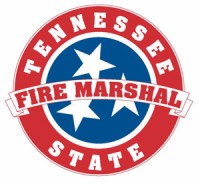 Nashville, TN – As spring storms pop up this month, the State Fire Marshal's Office wants to remind Tennesseans to keep safety in mind when lightning and storms are imminent.
"Lightning strikes can cause fires. And, as the season's warmer weather gives rise to storm activity, we want Tennesseans to know what the risks and precautions are," says State Fire Marshal and Commerce & Insurance Commissioner Julie Mix McPeak. "It is important to monitor weather conditions and get to a safe place before the climate becomes threatening."
As time falls back this weekend, take a moment to practice fire safety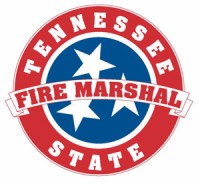 Nashville, TN – Tennessee State Fire Marshal Julie Mix McPeak is reminding Tennesseans to change the batteries in their smoke alarms and carbon monoxide detectors this weekend when they set back their clocks Saturday night for daylight saving time.
"Alarms, even those that are hard-wired, should have their batteries replaced regularly and should be tested monthly to ensure they're providing the proper protection," McPeak says. "Use the extra hour we gain this weekend to make sure your home and family are fire-safe." [Read more]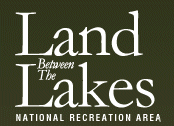 Golden Pond, KY – Land Between The Lakes (LBL) National Recreation Area has lifted the order prohibiting open fires. The burn ban was put in place in June because of high temperatures and limited rainfall.
Continue to play it safe with fire year round. Monitor campfires at all times, and completely extinguish with water, stir the coals, and assure it is cold to the touch before leaving the area. Always use caution when disposing of cigarettes and matches. [Read more]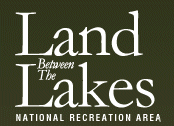 Golden Pond, KY – Due to heightened fire danger with hot, dry weather forecast for the foreseeable future and the recent burn ban for Trigg County, Kentucky, Land Between The Lakes (LBL) National Recreation Area's Area Supervisor just signed a temporary closure order prohibiting open fires anywhere on the Forest except in metal campfire rings in developed campgrounds only, effective immediately. [Read more]
State Officials Urge Citizens to Delay Burning Debris, Leave Fireworks to Professionals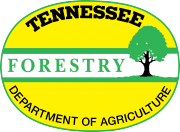 Nashville, TN – Tennessee State officials are urging citizens to take fire precautions for the upcoming Fourth of July holiday. The Tennessee Department of Agriculture Division of Forestry is asking the public to refrain from debris burning until significant precipitation is received and to avoid other activities that could cause fire.
"Most areas of the state are experiencing very hot and dry conditions with low humidity," State Forester Steven Scott said. "While permits are not currently required for open, outdoor burning, as a precaution we're urging citizens to avoid debris burning until conditions improve." [Read more]
Millions of appliance units recalled in the past five years for defects that could cause a fire; Eight ways consumers can protect themselves

Yonkers, NY – Appliances can pose a fire hazard even when they are not in use according to a recent investigation by Consumer Reports. While human error can play a role, especially in fires involving cooking appliances and clothes dryers, Consumer Reports' in-depth analysis of federal fire data revealed that only about half of all appliance fires could be attributed to human mistakes – much of the rest appear to be caused by problems with the appliances themselves. [Read more]
Alternate Heating Sources often cause Fatal Fires
Use Checklist for Home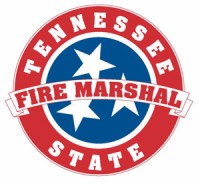 Nashville, TN – Tennessee Fire Marshal Julie Mix McPeak wants to remind Tennesseans to keep safe and warm, as colder weather becomes more common across the state. But she urges residents to be cautious in the use of alternate heat sources.
"The colder weather means many people will begin to heat their homes with fireplaces, woodstoves and space heaters," said McPeak. "Cold weather months typically have a higher number of accidental fire injuries and deaths, due to the use of these alternate heat sources." [Read more]