Pump prices expected to fall again this week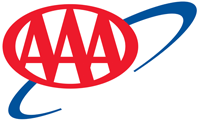 Tampa, FL – The average price for gasoline in Georgia fell below $2.00 a gallon last week for the first time since May 2009. Georgia became the 29th state to slip below the $2.00 threshold on Friday. Florida's average price was 8 cents above $2.00 on Sunday, but should drop below $2.00 within the next month.
"The gas price plunge is directly connected to declining global crude oil prices," said Mark Jenkins, AAA – The Auto Club Group. "Like pump prices, crude oil prices have posted multi-year lows due to global supply outpacing demand, which has kept downward pressure on the price of crude and ultimately meant hefty discounts in retail gasoline for U.S. drivers. The price of oil dipped again last week, meaning motorists could see even more discounts at the pump in the coming days." [Read more]

Nashville, TN – Tennessee's modern tradition for the top names for new babies continued in 2014, with Emma and William taking the number one spots for a fourth consecutive year as the most popular names given by new Tennessee parents.
William has been the number one name chosen for baby boys born in Tennessee for eight straight years. Emma repeats as the most popular name for Tennessee baby girls after taking the top spot on the list in 2011. [Read more]
3 out of 5 People Don't have Winter Driving Kits in their Vehicles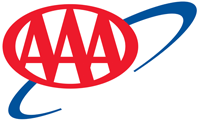 Tampa, FL – Extremely cold weather is moving across the southeastern United States and AAA warns motorists to be careful and make sure their vehicles are prepared for an emergency.
According to data from the Federal Highway Administration, each year, 24 percent of weather-related vehicle crashes occur on snowy, slushy or icy pavement and 15 percent happen during snowfall or sleet.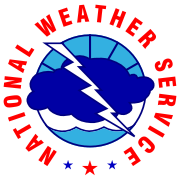 Nashville, TN – According to the National Weather Service (NWS), extreme cold temperatures are expected next week across Paris – Henry County as well as West Tennessee. Beginning Tuesday, January 6th, the high is expected to be around 41°F dropping to 20°F Tuesday night.
Wednesday, January 7th, it will be mostly clear with a high only around 21°F falling to a bitter 5°F Wednesday night. Temperatures rise some on Thursday, January 8th, to 25°F with a low of 18°F.
Fireworks, parties can pose risks for the unprepared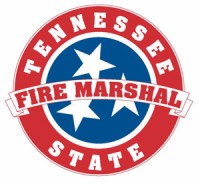 Nashville, TN – When it comes to fireworks and New Year's celebrations, the Tennessee State Fire Marshal's Office wants residents to make good fire safety habits a New Year's tradition whether at home or out on the town.
"No matter how you choose to ring in 2015, be sure to do it safely," said Gary West, deputy commissioner of the Fire Prevention Division, Department of Commerce and Insurance. "Leave fireworks to the professionals and have emergency escape plans in place for not only your home, but for public venues as well." [Read more]
Tennesseans Reminded to Get Flu Vaccine Now

Nashville, TN – Tennessee Department of Health surveillance notes a steady increase in influenza activity in Tennessee and warns the 2014-2015 flu season could be severe. TDH urges everyone to protect themselves and their families by getting a flu shot now.
"Early indications suggest this could be a more severe flu season than we have had for some time," said TDH Commissioner John Dreyzehner, MD, MPH. "Vaccination is likely to reduce the risk of severe illness even if not all strains are matched to the vaccine throughout the season. Because a flu vaccine is still the best protection, get it now if you have not done so."
No Lane Closures on Interstates and State Routes from December 23rd to January 5th

Nashville, TN – Road construction won't delay travelers during the Christmas and New Year's holidays. The Tennessee Department of Transportation is once again halting all lane closure activity on interstates and state highways in anticipation of higher traffic volumes across the state.
Provides health care coverage to more Tennesseans while addressing health outcomes and cost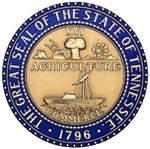 Nashville, TN – Tennessee Governor Bill Haslam today unveiled his Insure Tennessee plan, a two year pilot program to provide health care coverage to Tennesseans who currently don't have access to health insurance or have limited options.
The program rewards healthy behaviors, prepares members to transition to private coverage, promotes personal responsibility and incentivizes choosing preventative and routine care instead of unnecessary use of emergency rooms.
The governor announced that he plans to call a special session to focus on the proposal after the 109th Tennessee General Assembly convenes in January.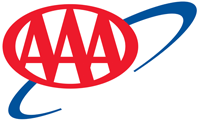 Tampa, FL – Gas prices are falling like the winter-time snow. The national average price for a gallon of regular unleaded ($2.70) dropped 10 cents in the past week, and is the lowest price since September 2010. The average price has fallen for 73 consecutive days – dropping 66 cents since September 26th.
"The shale boom continues putting downward pressure on the price of oil, which pushes gas prices even lower," said Mark Jenkins, spokesman, AAA – The Auto Club Group. "Oil prices are forecast to drift lower next week, which means gas prices will follow suit. Gas prices could fall another 15 cents before the end of the year. It's possible that motorists could find some stations selling gas as low $2.00 a gallon in some markets, but it's unlikely that average prices would hit those levels." [Read more]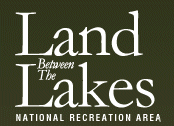 Golden Pond, KY – Free Christmas tree permits for Land Between The Lakes National Recreation Area will be available online at www.landbetweenthelakes.us, under Reservations and Permits began November 28th. Permits, maps, and cutting guidelines may be obtained online anytime.
The public may also obtain a permit from the Land Between The Lakes Administrative Office, 8:00am-4:00pm, Monday-Friday from now until noon on December 24th. Permits are not available at Golden Pond Visitor Center. [Read more]