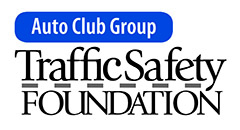 Tampa, FL – If you're planning to party this weekend, you must plan for safety first. This means using a Designated Driver, staying where you are celebrating, or arranging for another form of sober transportation.
"Memorial Day weekend is a great time to spend with family and friends," said Gerry Gutowski, Senior Vice President, Automotive Services, The Auto Club Group. "Please keep those special people in mind by not letting them drive impaired."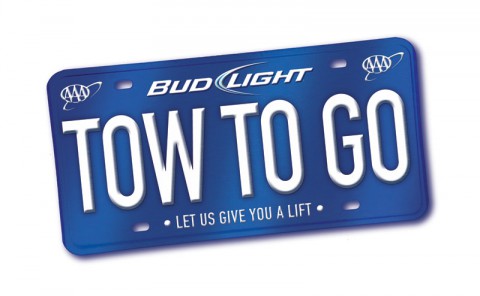 [Read more]
Jeffery Archie and Zach Parker from Paris, TN win 21st Annual Governors Bass Tournament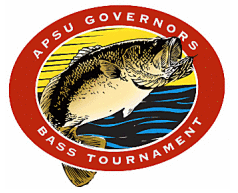 Buchanan, TN – The 21st annual Austin Peay State University Governors Bass Tournament was held in the rain Saturday, May 16th on Kentucky Lake. Boats launched from Paris Landing State Park at 6:00am. There were 212 boats registered for the event and 200 competed for the $12,000 in prize money.
The weather was clear some but mainly held to a steady rain for most of the day with periods of light drizzle. Despite the conditions, the fishermen were in high spirits at the start of the event.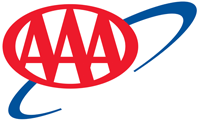 Tampa, FL – Despite oil reaching its highest price of the year, the national average price for gasoline declined Sunday, for the first time since rising 27 cents during a period of 25 consecutive days. During that same time, price rose 30 cents in Georgia, and 28 cents in Florida and Tennessee.
U.S. gas prices are now exactly $1.00 cheaper than this time last year and motorists are saving an average of $15.00 on a full tank of gas.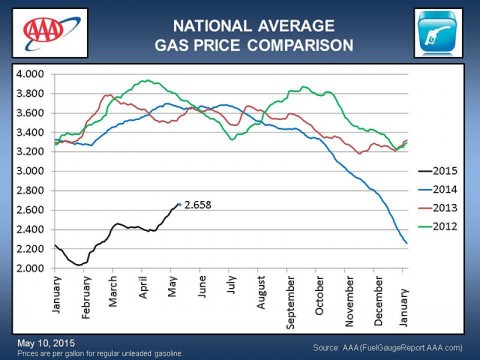 [Read more]
Strong economy and low gas prices drive 4.7 percent increase in holiday travel over 2014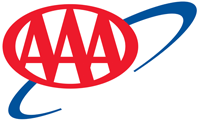 Tampa, FL – AAA projects 37.2 million Americans will travel 50 miles or more away from home during the Memorial Day holiday weekend. The total travel volume is a 4.7 percent increase from the 35.5 million people who traveled last year and the highest travel volume for the holiday in 10 years.
Kicking off the summer driving season, 33 million travelers will pack up the family vehicle and drive to their destinations. The Memorial Day holiday travel period is defined as Thursday, May 21st to Monday, May 25th.

[Read more]
Following these simple tips can unlock savings on your summer vacation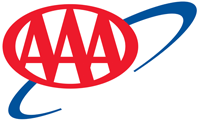 Tampa, FL – Hotel demand will soon rise like the summer sun as we inch closer to what could become the most-traveled Memorial Day weekend in history.
"Our AAA travel forecast is not finished yet, but all indicators point to a booming travel season," said Jennifer Butler, Managing Director of Travel Product Development, AAA – The Auto Club Group. "Continuously low gas prices and improvements in the economy will likely encourage more people to travel in the coming months, so now is the time to book a hotel if you want to save some money."
Owning a vehicle is $178.00 cheaper this year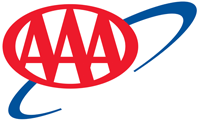 Tampa, FL – Declines at the pump and low finance rates have caused the annual cost to own and operate a vehicle to fall nearly 2 percent from last year, according to AAA's 2015 Your Driving Costs study.
This research examines the cost of fuel, maintenance, tires, insurance, license and registration fees, taxes, depreciation and finance charges associated with driving a typical sedan 15,000 miles annually.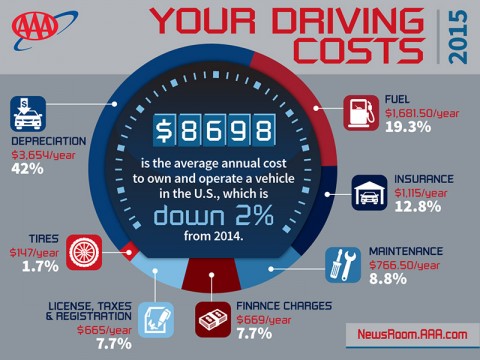 [Read more]
Funding made possible through "Animal Friendly" license plate sales

Nashville, TN – The Tennessee Department of Health is now accepting applications for the 2015 Animal Friendly Spay/Neuter Grant program. Grants provided through this initiative support low-cost spay and neuter programs for dogs and cats in Tennessee and are funded through sales of Animal Friendly license plates.
"This program benefits human health as well as animal health by helping control the number of unwanted dogs and cats," said TDH Environmental Health Director Hugh Atkins. "We encourage both nonprofit organizations and government agencies to consider participating in the program."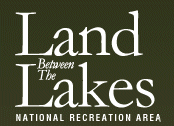 Office of Land Between the Lakes, KY/TN – Jeep owners will soon travel to Turkey Bay Off-Highway Vehicle (OHV) Area at Land Between The Lakes for the 18th Annual Jeep Jamboree, Saturday and Sunday, May 15th-16th, 2015. To participate, Jeep owners must pre-register at www.jeepjamboreeusa.com .
Turkey Bay is one of 30 Jeep Jamboree locations nationwide and is considered to be a family oriented four-wheel-drive adventure destination.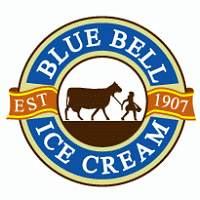 Brenham, TX – Blue Bell Ice Cream of Brenham, Texas, is voluntarily recalling all of its products currently on the market made at all of its facilities including ice cream, frozen yogurt, sherbet and frozen snacks because they have the potential to be contaminated with Listeria monocytogenes, an organism which can cause serious and sometimes fatal infections in young children, frail or elderly people, and others with weakened immune systems.
Although healthy individuals may suffer only short-term symptoms such as high fever, severe headaches, stiffness, nausea, abdominal pain and diarrhea, Listeria infection can cause miscarriages and stillbirths among pregnant women.

Nashville, TN – The majority of babies born in Tennessee are healthy, free from diseases and disorders. A few, however, arrive with rare conditions or illnesses that may be treated more effectively if identified early.
For this reason, the Tennessee Department of Health has expanded its newborn screening laboratory testing to six days a week and is increasing testing to cover more disorders. [Read more]