Tennesseans Reminded to Get Flu Vaccine Now

Nashville, TN – Tennessee Department of Health surveillance notes a steady increase in influenza activity in Tennessee and warns the 2014-2015 flu season could be severe. TDH urges everyone to protect themselves and their families by getting a flu shot now.
"Early indications suggest this could be a more severe flu season than we have had for some time," said TDH Commissioner John Dreyzehner, MD, MPH. "Vaccination is likely to reduce the risk of severe illness even if not all strains are matched to the vaccine throughout the season. Because a flu vaccine is still the best protection, get it now if you have not done so."
No Lane Closures on Interstates and State Routes from December 23rd to January 5th

Nashville, TN – Road construction won't delay travelers during the Christmas and New Year's holidays. The Tennessee Department of Transportation is once again halting all lane closure activity on interstates and state highways in anticipation of higher traffic volumes across the state.
Provides health care coverage to more Tennesseans while addressing health outcomes and cost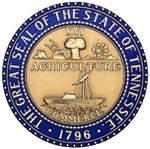 Nashville, TN – Tennessee Governor Bill Haslam today unveiled his Insure Tennessee plan, a two year pilot program to provide health care coverage to Tennesseans who currently don't have access to health insurance or have limited options.
The program rewards healthy behaviors, prepares members to transition to private coverage, promotes personal responsibility and incentivizes choosing preventative and routine care instead of unnecessary use of emergency rooms.
The governor announced that he plans to call a special session to focus on the proposal after the 109th Tennessee General Assembly convenes in January.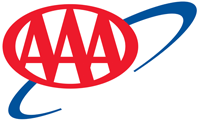 Tampa, FL – Gas prices are falling like the winter-time snow. The national average price for a gallon of regular unleaded ($2.70) dropped 10 cents in the past week, and is the lowest price since September 2010. The average price has fallen for 73 consecutive days – dropping 66 cents since September 26th.
"The shale boom continues putting downward pressure on the price of oil, which pushes gas prices even lower," said Mark Jenkins, spokesman, AAA – The Auto Club Group. "Oil prices are forecast to drift lower next week, which means gas prices will follow suit. Gas prices could fall another 15 cents before the end of the year. It's possible that motorists could find some stations selling gas as low $2.00 a gallon in some markets, but it's unlikely that average prices would hit those levels." [Read more]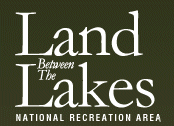 Golden Pond, KY – Free Christmas tree permits for Land Between The Lakes National Recreation Area will be available online at www.landbetweenthelakes.us, under Reservations and Permits began November 28th. Permits, maps, and cutting guidelines may be obtained online anytime.
The public may also obtain a permit from the Land Between The Lakes Administrative Office, 8:00am-4:00pm, Monday-Friday from now until noon on December 24th. Permits are not available at Golden Pond Visitor Center. [Read more]
CVS, Discover, and JetBlue among those that make CR's "Nice" List; Overstock.com, Victoria's Secret, and Spirit Airlines join others who earned lumps of coal

Yonkers, NY – Consumer Reports today unveiled its fifth annual Naughty & Nice List of company policies and practices.
The list includes retailers, airlines, telecomm companies, and others that have been dinged for hidden or annoying fees, stingy return policies, and bad behavior, or lauded for transparency, generosity, and generally making consumers' lives easier. [Read more]
OPEC Decision causes Oil Prices to Plunge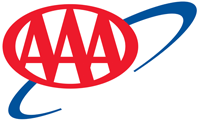 Tampa, FL – U.S. motorists in southern and mid-west states could see a handful of gas stations hit the $2.00 a gallon mark just in time for the Christmas holiday season.
OPEC's failure to cut oil production could cause gas prices to fall by as much as 20 cents. The national average has fallen for 67 consecutive days the longest streak since 2008. The streak of declines is 58 days in Florida, 59 in Georgia, and 16 in Tennessee.
"Drivers in southeastern states, such as Tennessee, may see a select few stations selling gas at or below $2.00 in the coming weeks," said Josh Carrasco, spokesman, AAA – The Auto Club Group. "The chances of gasoline averaging $2.00 per gallon are highly unlikely. Oil prices would have to drop another $25.00 to $30.00 a barrel before we reach the $2.00 threshold." [Read more]

Nashville, TN – The Tennessee Wildlife Resources Agency has announced its 2014-15 winter trout stocking scheduled. TWRA plans to release approximately 90,000 rainbow trout into Tennessee waters from December through March.
The program provides numerous close to home trout fishing opportunities for anglers during the winter months. These fisheries also provide a great opportunity to introduce children or first-time anglers to fishing. [Read more]

Nashville, TN – The holidays are almost here, a time to be with family and friends, but it's also cold and flu season.
Influenza-like illnesses are slowly increasing across the Volunteer State and the Tennessee Department of Health encourages all Tennesseans who have not yet received a flu vaccine to get one now.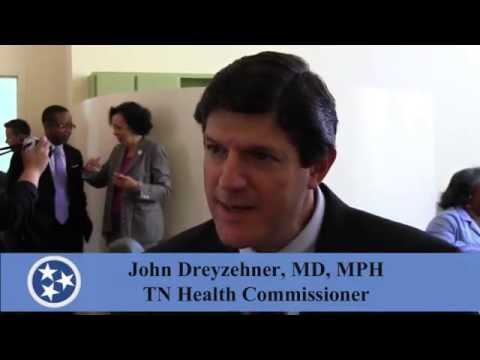 [Read more]
TDOT Halts All Lane Closure Activity for Busy Holiday Travel Period

Nashville, TN – Thanksgiving travelers will not be slowed by construction on Tennessee roads during this busy travel holiday. TDOT will halt all lane closure activity on interstates and state highways in anticipation of higher traffic volumes across the state.
All construction related lane closures will be stopped beginning at noon on Wednesday, November 26th through 6:00am Monday, December 1st.