Holiday Travelers Won't Be Slowed by Road Construction

Nashville, TN – The Tennessee Department of Transportation will halt all lane closure activity on interstates and state highways for the busy Labor Day holiday travel period. Construction crews will stop all lane closure activity beginning at noon on Friday, August 29th, through 6:00am on Tuesday, September 2nd.
This will provide maximum roadway capacity for motorists traveling during the busy Labor Day holiday.
Tennessee State Troopers Will Enforce "No Refusal" Law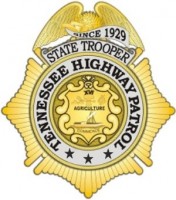 Nashville, TN – The Tennessee Highway Patrol will conduct a "No Refusal" enforcement campaign during this year's Labor Day holiday period.
This special enforcement effort will begin at midnight on Friday, August 29th and conclude at 11:59pm on Monday September 1st.
The "No Refusal" legislation allows law enforcement officials to seek search warrants for blood samples in cases involving suspected impaired drivers.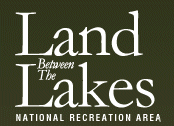 Golden Pond, KY – Labor Day weekend 2014, The Homeplace 1850's working farm will gather traditional trades and crafts people to share their knowledge of vanishing folk art skills to visitors to their annual Homeplace Trades Fair.
The fair will be Saturday and Sunday, August 30th and 31st, from 10:00am to 4:00pm, on the farm located in the Tennessee portion of Land Between The Lakes National Recreation Area.

Nashville, TN – The Tennessee Department of Health is working to reduce deaths and life-threatening conditions caused by summer heat. With temperatures reaching into the 90s in much of the state, Tennessee residents and visitors are urged to exercise caution and take preventive steps to avoid heat exhaustion and heat stroke.
"While the elderly, children and those with existing health issues are most at risk, extreme heat can affect anyone," said TDH Commissioner John J. Dreyzehner, MD, MPH. "We want to remind everyone about ways to prevent heat-related illnesses and how to address them if they do occur." [Read more]
Tennessee County July 2014 Unemployment report

Nashville, TN – County unemployment rates for July 2014, released today, show the rate increased in 86 counties, decreased in five, and remained the same in four counties. Paris-Henry County's unemployment rate rose 1.0 percent from 8.9 percent in June to 9.9 percent in July.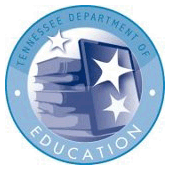 Nashville, TN – The Tennessee Department of Education today announced the newest round of Priority and Focus Schools, as well as school-level TCAP results.
Tennessee's accountability system identifies three types of schools, as required by the U.S. Department of Education: Priority, Focus, and Reward Schools. Priority and Focus Schools are named every three years, and the first designation was in 2012.
Priority Schools are the 5 percent of schools across the state with the lowest overall performance. Focus Schools are 10 percent of schools with the largest achievement gaps between groups of students, regardless of overall performance. [Read more]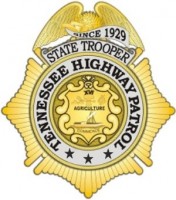 Nashville, TN – The Tennessee Highway Patrol (THP) is urging motorists to utilize extra caution in school zones, around school buses and in neighborhoods during the 2014-15 school year.
State Troopers will work to raise school safety awareness, and target traffic violators, specifically those who speed in school zones, drive distracted and disregard stopped school buses that are loading and unloading children.

Nashville, TN – The recent finding of a bat infected with rabies in Tennessee is a reminder these helpful, flying insect eaters should not be handled by humans.
Although only a few bats are identified with rabies in Tennessee each year, it can only take one contact with an infected bat to transmit the fatal disease. The last human case of rabies in Tennessee occurred over a decade ago when contact with a bat occurred but was not reported.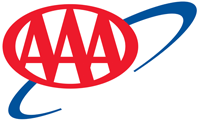 Tampa, FL – Motorists heading to the gas pumps are finding the cheapest August gas prices since 2010. On August 1st, 2010, the national average price was $2.74. Since that time, average prices on August 1 ranged from $3.52 in 2012, to $3.71 in 2011.
The current average of $3.50 is 3 cents cheaper than last week and the discount at the pump should continue in the near future. [Read more]
Now I Lay Me Down To …

Nashville, TN – Sleep is not a luxury; it is a basic health need long known to affect a person's ability to think and function.
Increasingly scientists and researchers are learning more about other values of sleep that may impact health and help improve and extend lives. [Read more]