Oil prices fall below $50.00 for the first time in nearly four months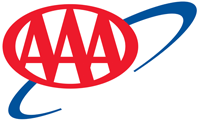 Tampa, FL – The national average price for gasoline dipped 4 cents last week, and prices in the southeast fell even further. Pump prices in Florida, Georgia and Tennessee are down 5 cents compared to last week, after falling for 18 consecutive days.
"Motorists are finally getting some consistent relief at the pump thanks to declining oil prices," said Mark Jenkins, spokesman, AAA – The Auto Club Group. "By this fall, prices could creep closer to levels seen at the beginning of this year, possibly even below $2.00 a gallon in some markets, as long as oil remains low."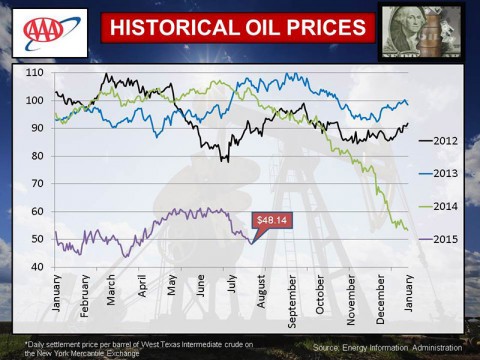 [Read more]
Memphis, TN – The IRS tax return processing center at 5333 Getwell Road, TN, is looking to fill full time seasonal positions for the income tax filing season.
"We are seeking 168 temporary seasonal IRS Contact Representatives to work primarily with taxpayers and their representatives through telephone contact." said IRS Spokesman Mark Green. The Positions are located in Wage and Investment, Accounts Management Operation, 5333 Getwell Road, Memphis, TN 38118.
The seasonal positions are full time and usually run six months, but may be extended with the opportunity to return year after year. [Read more]

Nashville, TN – Summer is about spending time with family and friends at the pool, lake or in the backyard, but it's also the peak time for ticks and mosquitoes which increases your risks for diseases like Rocky Mountain Spotted Fever, West Nile Virus and chikungunya disease.
[Read more]

Nashville, TN – Road construction won't slow motorists across Tennessee over the July 4th holiday. The Tennessee Department of Transportation will suspend all construction-related lane closures on interstates and state routes beginning at midnight on Thursday, July 2nd, 2015 through 6:00am on Monday, July 6th, 2015 to provide maximum roadway capacity for holiday travelers.
Approximately 844,000 Tennesseans will travel; 90 percent will drive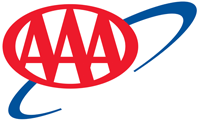 Tampa, FL – AAA projects 41.9 million Americans will journey 50 miles or more from home this Independence Day, the most since 2007 and a 0.7 percent increase from the 41.6 million people who traveled last year. The Independence Day holiday travel period is defined as Wednesday, July 1st to Sunday, July 5th.
"The freedom of summer means families can take extended vacations and, historically, that makes Independence Day the busiest summer travel holiday," said Joy Dixon, Tennessee Director of Travel, AAA – The Auto Club Group. "This is the largest number of Independence Day travelers since the great recession and it is encouraging news for the recovering economy and the travel industry."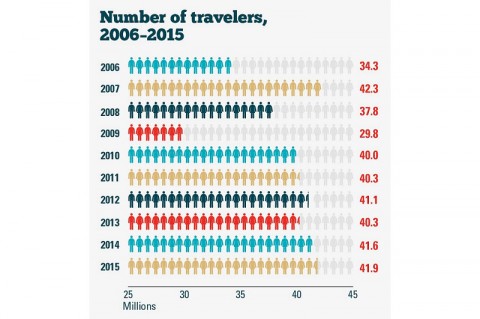 [Read more]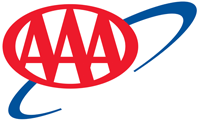 Tampa, FL – The national average price for regular unleaded gasoline slipped 1-cent since last week's AAA Gas Price Brief and is currently $2.79 a gallon. Today's average remains significantly lower than on this same date last year (-89 cents).
The national average declined by fractions of a cent for six consecutive days. Meanwhile prices in Florida, Georgia, and Tennessee have declined three, six, and four consecutive days respectively.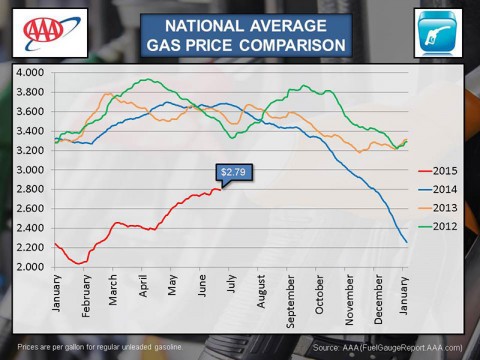 [Read more]
State Farm® Releases Top States for Lightning Claims; Joins IBHS for Lightning Awareness Week

Murfreesboro, TN – Lightning may not seem as destructive as other natural disasters, yet a strike can cause serious damage to business equipment and electrical appliances, disrupt electrical service for long periods of time, and spark wildfires.
In 2014, State Farm paid nearly $149 million dollars for insurance claims as a result of damage from lightning strikes.

Nashville, TN – The Tennessee Wildlife Resources Agency will be participating in Operation Dry Water, June 26th-28th. Operation Dry Water is a national weekend of Boating Under the Influence (BUI) education and enforcement directed toward reducing alcohol and drug-related accidents and fatalities.
Operation Dry Water is held on the weekend prior to the Independence Day (July 4th) holiday to give BUI enforcement high visibility during the peak boating season. The TWRA is teaming with the U.S. Coast Guard and the National Association of State Boating Law Administrators (NASBLA). Operation Dry Water is being held for the seventh year after being started by the NASBLA in 2009.

[Read more]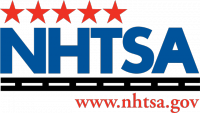 Washington, D.C. – Honda (American Honda Motor Co.) is recalling certain model year 2001-2007 Accord, 2001-2005 Civic, 2002-2006 CR-V, 2003-2011 Element, 2002-2004 Odyssey, 2003-2008 Pilot, 2006 Ridgeline, 2003 Acura CL, 2003-2006 Acura MDX, and 2002-2003 Acura TL vehicles.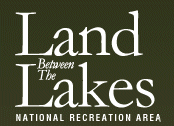 Office of Land Between the Lakes, KY/TN – On Saturday, June 13th, in honor of National Get Outdoors Day, Land Between The Lakes National Recreation Area will waive admission fees to Woodlands Nature Station. The Nature Station opens at 10am and closes at 5:00pm.
Visitors can experience the native gardens and learn about the rescued animals in the Nature Station's backyard.