APSU Sports Information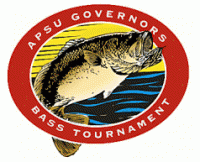 Clarksville, TN – As the final remnants of last week's snow and ice storm melt away along with temperatures rising it is a reminder the 20th annual Austin Peay State University Governors Bass Tournament is just around the corner.
This year's edition will be held Saturday, May 10th, at Kentucky Lake, with registration and boat launching from Paris Landing, Tennessee, State Park. Last season's tourney drew 282 boats—14 more than in 2012, despite entrants being forced to utilize the back entrance because of flooding.
Tennesseans Urged to Protect Skin, Eyes from Sun Damage

Nashville, TN – As the hours of daylight increase and spending time outdoors beckons, the Tennessee Department of Health reminds sun seekers to protect their skin and eyes with the international "Slip, Slop, Slap, Seek and Slide" message. [Read more]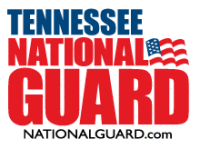 Nashville, TN – Soldiers of the Tennessee Army National Guard's 168th Military Police Battalion and the Volunteer Training Site-Milan have been mobilized to assist motorists in the Dyer County area of West Tennessee.
The National Guard Teams, equipped with water, food and blankets, will conduct welfare checks on motorists to make sure there are no health emergencies. [Read more]

Nashville, TN – In a few weeks, thousands of students from across Tennessee will arrive at spring break destinations, primed for fun and adventure. How those students plan and prepare for these trips may affect their immediate safety and future health.
"One of the biggest concerns for every spring breaker should be protection against skin cancer," said Tennessee Department of Health Commissioner John Dreyzehner, MD, MPH. "Exposure to ultraviolet rays, whether on a ski slope, sandy beach or tanning bed, puts you at increased risk for melanoma, a skin cancer that is painful and deadly." [Read more]
Candle Fires are Preventable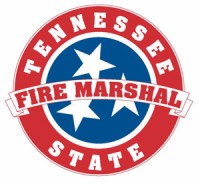 Nashville, TN – Decorative and fragranced candles are a popular piece of décor in many homes, but they are also a major concern for fire service professionals and other safety organizations. When used improperly, candles may cause significant loss of life, property, and/or cause substantial injuries.
The State Fire Marshal's Office wants to remind Tennesseans to use candles with care. [Read more]
Proposes free community and technology college education to every graduating senior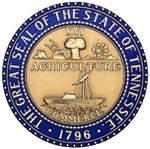 Nashville, TN – During his fourth annual State of the State address before the General Assembly, Tennessee Governor Bill Haslam tonight introduced the "Tennessee Promise."
The historic proposal commits to providing on a continuing basis two years of community college or a college of applied technology (TCAT) absolutely free of tuition and fees to graduating high school seniors.
"Through the Tennessee Promise, we are fighting the rising cost of higher education, and we are raising our expectations as a state," Haslam said. "We are committed to making a clear statement to families that education beyond high school is a priority in the state of Tennessee."

Nashville, TN - The official 2014 Tennessee Transportation Map is now available for travelers. This year's map contains new information to assist motorists, including the recently completed State Route 385 in Shelby County.
"The state map can assist motorists in planning their route through Tennessee, and can provide them with information about popular tourist destinations across the state" said TDOT Commissioner John Schroer. "The map is free and is also available at welcome centers and rest areas across the state." [Read more]
Annual tradition evolved from local service project in Oklahoma to invaluable business and economic literacy program for girls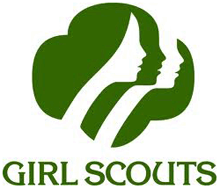 Nashville, TN – Every year, Girl Scouts exercise and hone their business skills to sell approximately 200 million boxes of Girl Scout Cookies.
To achieve this extraordinary level of accomplishment, many girls design business cards, posters, newsletters and press kits to support their cookie program goals; they even make formal presentations to local businesses such as banks and local retailers.
The Girl Scouts of Middle Tennessee (GSMT) will sell Girl Scout Cookies from January 1st – March 2nd. This is the twelfth year that GSMT will sell cookies for $3.50 a package.

Nashville, TN – The American Red Cross is helping people impacted by the frigid cold air covering two-thirds of the country, and offers steps people can take to stay safe during this dangerous weather.
"Our volunteers remain on stand-by to respond if there is a significant, unforeseen, emergency incident or event that displaces individuals from their normal place of dwelling which would cause us to open an emergency shelter," said David Kitchen, Regional Disaster Program Officer. "We have been closely monitoring the weather system for the past several days and as soon as we realized that the flash freeze had the potential to strand motorists as well as to cause life-threatening situations, we immediately began activating our disaster action plan." [Read more]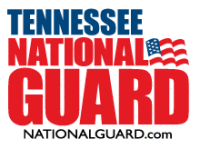 Smyrna, TN – More than 150 Tennesseans from the National Guard's 212th Engineer Company, based in Paris and Camden, will return after a nearly one-year deployment to the Middle East supporting Operation Enduring Freedom.
Members of the unit will arrive at the Volunteer Training Site in Smyrna from Fort Bliss, Texas in two groups. The first group of personnel will arrive at roughly 1:30pm and the second at 2:30pm on December 21st, 2013, for out processing. Members will then proceed to their units in West Tennessee. [Read more]