American Heart Association Rapid Access Journal Report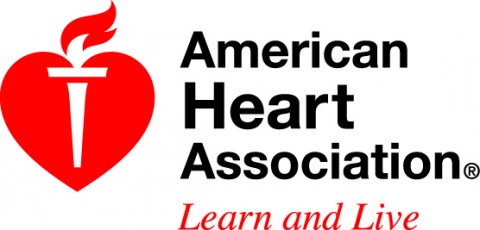 Dallas, TX – Doubling or quadrupling the minimum federally recommended levels of physical activity lowered the risk of developing heart failure by 20 percent and 35 percent, respectively, according to research published in the American Heart Association's journal Circulation.
"Walking 30 minutes a day as recommended in the U.S. physical activity guidelines, may not be good enough — significantly more physical activity may be necessary to reduce the risk of heart failure" said Jarett D. Berry, M.D., senior author of the study and an associate professor of internal medicine and clinical sciences at the University of Texas Southwestern Medical School in Dallas, Texas.

Nashville, TN – The Tennessee Department of Health is urging everyone be aware of Sickle Cell disease and take action to identify it early. Sickle Cell Disease is a group of inherited red blood cell disorders that affects nearly 100,000 Americans.
Sickle Cell Disease is common in African Americans, Hispanic Americans and people of Middle Eastern, Asian, Indian and Mediterranean descent.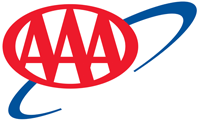 Tampa, FL – Motorists in the southeastern United States should find the lowest Labor Day gas prices in a decade. The current state average prices of $2.31 in Florida and Georgia, and $2.17 in Tennessee are $1.06, $1.02, and $1.04 cheaper than the price during last year's holiday respectively.
"Low gas prices are added incentive for Americans to take a road trip this Labor Day weekend," said Mark Jenkins, spokesman, AAA – The Auto Club Group. "Low gasoline prices are an added boost in disposable income, giving travelers more money to spend on lodging, shopping, and dining out."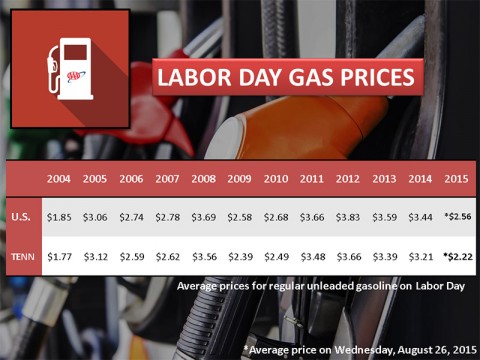 [Read more]

Nashville, TN – With Tennessee rated the 49th worst state for physical activity and 47th for obesity, one cannot argue about the need for improved health. Tennessee Department of Health Commissioner John Dreyzehner, MD, MPH, believes those ratings can change if state and city leaders increase efforts to make bicycling and walking safer and more convenient.

Morristown, TN – The Tennessee Fish and Wildlife Commission approved the 2015-16 late waterfowl hunting seasons and was presented the 2016-17 state's fishing regulations proposals at its August meeting on Friday. In addition, the participants in Tennessee's 2015 elk hunt were announced.
The actions came at the commission's August meeting at the Tennessee Wildlife Resources Agency's Region IV headquarters in Morristown. [Read more]

Nashville, TN – In 1951, the average cost of a new house in the U.S. was $9,000, gas was 19 cents a gallon and the "I Love Lucy" television show made its debut.
That same year, dental health in Tennessee took an important step forward when Milan, in Gibson County, became the first city in the Volunteer State to fluoridate its water supply.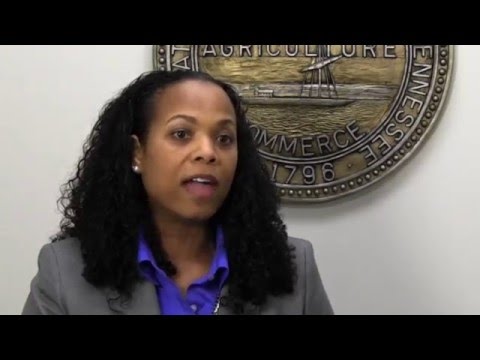 [Read more]
Oil prices fall below $50.00 for the first time in nearly four months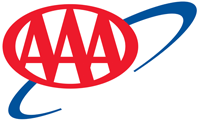 Tampa, FL – The national average price for gasoline dipped 4 cents last week, and prices in the southeast fell even further. Pump prices in Florida, Georgia and Tennessee are down 5 cents compared to last week, after falling for 18 consecutive days.
"Motorists are finally getting some consistent relief at the pump thanks to declining oil prices," said Mark Jenkins, spokesman, AAA – The Auto Club Group. "By this fall, prices could creep closer to levels seen at the beginning of this year, possibly even below $2.00 a gallon in some markets, as long as oil remains low."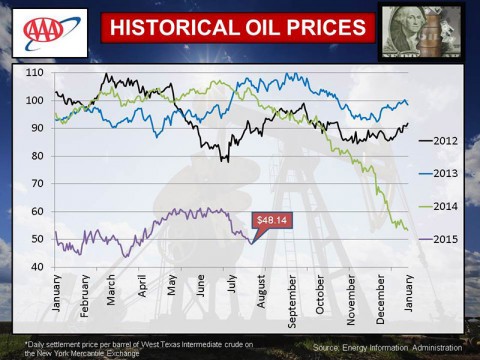 [Read more]
Memphis, TN – The IRS tax return processing center at 5333 Getwell Road, TN, is looking to fill full time seasonal positions for the income tax filing season.
"We are seeking 168 temporary seasonal IRS Contact Representatives to work primarily with taxpayers and their representatives through telephone contact." said IRS Spokesman Mark Green. The Positions are located in Wage and Investment, Accounts Management Operation, 5333 Getwell Road, Memphis, TN 38118.
The seasonal positions are full time and usually run six months, but may be extended with the opportunity to return year after year. [Read more]

Nashville, TN – Summer is about spending time with family and friends at the pool, lake or in the backyard, but it's also the peak time for ticks and mosquitoes which increases your risks for diseases like Rocky Mountain Spotted Fever, West Nile Virus and chikungunya disease.
[Read more]

Nashville, TN – Road construction won't slow motorists across Tennessee over the July 4th holiday. The Tennessee Department of Transportation will suspend all construction-related lane closures on interstates and state routes beginning at midnight on Thursday, July 2nd, 2015 through 6:00am on Monday, July 6th, 2015 to provide maximum roadway capacity for holiday travelers.