The best times to shop and save

Yonkers, NY – Time is money, and sometimes shopping at specific times can lead to big savings. The November 2014 issue of ShopSmart, from Consumer Reports, uncovers the best times to look for and score bargains throughout the holiday season.
"Whether shoppers are looking for gift cards, groceries, or winter clothes, we wanted to discover the times where they would be most likely to get a great deal," said Lisa Lee Freeman, editor-in-chief of ShopSmart. "The holidays can be an expensive time, and it's important to look for little ways to save." [Read more]
AAA wants you to Be Smart, Be Safe and Be Seen this Halloween
Halloween Night Creates a Scary Combination for both Pedestrians and Motorists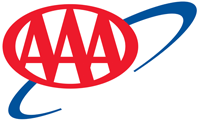 Tampa, FL – Halloween can be one of the most deadly nights of the year for both pedestrians and motorists. With the increased number of pedestrians trick-or-treating and party goers that could be impaired behind the wheel, it makes for a scary combination.
The National Highway Traffic Safety Administration (NHTSA) reports that Halloween is consistently one of the top three days for pedestrian injuries and fatalities.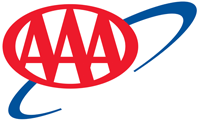 Tampa, FL – Nationwide motorists are paying the cheapest price at the pump since 2010. The average price of gas has now fallen below the $3.00 mark in seventeen states.
Georgia is one of the newest members of the $3.00 club, the average currently sits at $2.93.
In Florida gasoline is hovering around $3.04, but in metro markets like Orlando, Pensacola, and Tampa motorists are have already seen the average dip below the $3.00 threshold.
Meanwhile, Tennesseans are enjoying the second lowest gas prices in the nation. [Read more]

Nashville, TN – Bethel University's College of Professional Studies is offering a new military scholarship to active-duty, veterans, and eligible family members. The reduced tuition can be applied toward a bachelor's degree in Organizational Leadership (online), a bachelor's degree in Management & Organizational Development (in the classroom), or Bethel University's Executive MBA degree.
Adult learners do not need previous college credits to take advantage of the scholarship. All forms of the GI Bill are accepted, and Tuition Assistance may be applied in addition to the scholarship. [Read more]
Tennessee State Fire Marshal's Office: "Stay ahead of the cold snap"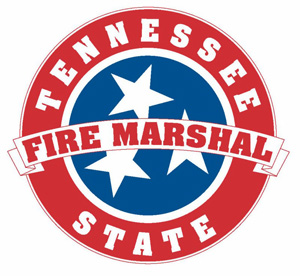 Nashville, TN – Did you know that when the first cold snap of the fall season occurs, a wave of home fires usually follows? The State Fire Marshal's Office is urging Tennesseans to take fire safety precautions now in preparation for the colder nights making way into the state.
"With colder temperatures come more opportunities for residential fires," says State Fire Marshal Gary West. "We begin using heating sources that have been dormant for many months, and this can lead to fire safety issues. Prepare for the heating season early to reduce your family's risk of a home fire." [Read more]

Nashville, TN – The Tennessee Department of Health has announced new Ebola resources for Tennesseans.
Tennesseans with questions about the disease may call a toll-free number to obtain accurate, timely information: 1.877.857.2945 is now open 10:00am to 5:00pm Monday through Friday. Hours for the information line will be increased in length and will be available seven days a week in the near future. [Read more]
October Through December Worst Time for Deer-Related Crimes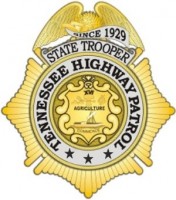 Nashville, TN – The Tennessee Highway Patrol (THP) urges motorists to exercise caution on the roadways this time of year due to deer-mating and -hunting season. Last year, two people were killed in traffic crashes involving deer on state roadways.
"The fall season is the most active time of year for deer-related crashes. We want to remind drivers to watch out for deer on or around the roadways, especially at dawn or after sunset," Colonel Tracy Trott said.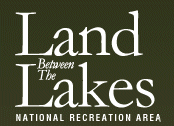 Golden Pond, KY – Come out to Land Between The Lakes National Recreation Area on Saturday, October 25th, 2014 for some kid friendly, non-scary, daytime fun at the 20th Annual Nature Station Howl-O-Ween Trail from 1:00pm until 4:30pm. Take a 1/4 mile guided woodland walk at the superhero-themed bash.
Admission is $5.00 for all ages and free for ages 4 and under.
[Read more]

Nashville, TN – The first of two Tennessee young sportsman deer hunts for the 2014-15 season will be held the weekend of October 25th-26th.
Youth ages 6-16 years of age may participate, Young sportsmen must be accompanied by a non-hunting adult, 21 or older who must remain in position to take immediate control of the hunting device.
The adult must also comply with the fluorescent orange regulations as specified for legal hunters. Multiple youth may be accompanied by a single qualifying adult. [Read more]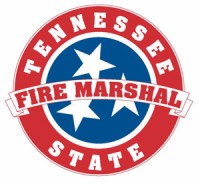 Nashville, TN - Fall is in the air, pumpkins are on porches, and massive amounts of candy are calling! Halloween is just around the corner, and your local and state fire officials want to make sure safety is kept in mind while celebrating this popular October holiday.
"Halloween is an exciting time, especially for kids, but precautions need to be taken to make sure that fun does not lead to fire danger," said Tennessee State Fire Marshal Gary West. [Read more]