First Class Petty Officer James L. Horton receives recognition in Gallatin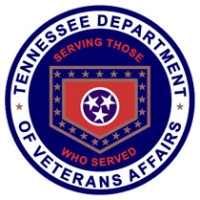 Nashville, TN – Tennessee Department of Veterans Affairs Commissioner Many-Bears Grinder presented several medals linked to First Class Petty Officer James L. Horton's World War II service during a ceremony today.
The event was hosted by Morningside of Gallatin to honor Horton who waited 70 years to receive the medals and recognition for his service onboard the USS Denver in 1943 and 1944.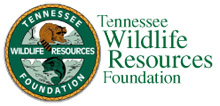 Nashville, TN – Registration is underway for the Fifth Annual Wounded Soldier Open Bass Tournament to be held at Paris Landing on Kentucky Lake, Saturday, May 17th.
The tournament format will be a 3-fish limit with a guaranteed first prize of $2,000. [Read more]
Results of lawn mower, tractor, string trimmer, & leaf blower testing part of comprehensive guide to getting the best lawn ever—Plus, five ways to slice lawn-care bills

Yonkers, NY – In Consumer Reports' tests of nearly 40 lawn mowers, models from Honda and Toro led the pack for getting most lawns back into shape after a brutal winter.
The full report on lawn mowers and lawn care, which also includes Ratings of tractors and riders, string trimmers, and the best leaf blowers—plus ways to save money on lawn care, and more—is featured in the May 2014 issue of Consumer Reports and at www.ConsumerReports.org. [Read more]
Record low number of fires in 2013

Nashville, TN – With Spring drawing near, Tennesseans begin to take advantage of the mild weather to do some outdoor work around the home or farm. The Tennessee Department of Agriculture Division of Forestry wants to remind citizens that if they are considering doing outdoor burning, a burn permit is required.
In 2013, the Division of Forestry recorded the lowest number of wildland fires since 1927. There were a total of 639 wildfires that burned 9,033 acres (lowest burned acreage was 7,110 in 2003). Increased efforts in fire prevention and suppression contributed to this record low, and landowners getting burn permits to conduct safe debris burning played a major role in that effort. [Read more]
APSU Sports Information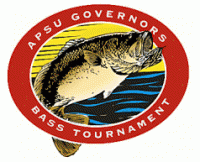 Clarksville, TN – As the final remnants of last week's snow and ice storm melt away along with temperatures rising it is a reminder the 20th annual Austin Peay State University Governors Bass Tournament is just around the corner.
This year's edition will be held Saturday, May 10th, at Kentucky Lake, with registration and boat launching from Paris Landing, Tennessee, State Park. Last season's tourney drew 282 boats—14 more than in 2012, despite entrants being forced to utilize the back entrance because of flooding.
Tennesseans Urged to Protect Skin, Eyes from Sun Damage

Nashville, TN – As the hours of daylight increase and spending time outdoors beckons, the Tennessee Department of Health reminds sun seekers to protect their skin and eyes with the international "Slip, Slop, Slap, Seek and Slide" message. [Read more]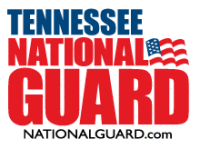 Nashville, TN – Soldiers of the Tennessee Army National Guard's 168th Military Police Battalion and the Volunteer Training Site-Milan have been mobilized to assist motorists in the Dyer County area of West Tennessee.
The National Guard Teams, equipped with water, food and blankets, will conduct welfare checks on motorists to make sure there are no health emergencies. [Read more]

Nashville, TN – In a few weeks, thousands of students from across Tennessee will arrive at spring break destinations, primed for fun and adventure. How those students plan and prepare for these trips may affect their immediate safety and future health.
"One of the biggest concerns for every spring breaker should be protection against skin cancer," said Tennessee Department of Health Commissioner John Dreyzehner, MD, MPH. "Exposure to ultraviolet rays, whether on a ski slope, sandy beach or tanning bed, puts you at increased risk for melanoma, a skin cancer that is painful and deadly." [Read more]
Candle Fires are Preventable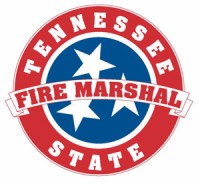 Nashville, TN – Decorative and fragranced candles are a popular piece of décor in many homes, but they are also a major concern for fire service professionals and other safety organizations. When used improperly, candles may cause significant loss of life, property, and/or cause substantial injuries.
The State Fire Marshal's Office wants to remind Tennesseans to use candles with care. [Read more]
Proposes free community and technology college education to every graduating senior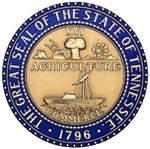 Nashville, TN – During his fourth annual State of the State address before the General Assembly, Tennessee Governor Bill Haslam tonight introduced the "Tennessee Promise."
The historic proposal commits to providing on a continuing basis two years of community college or a college of applied technology (TCAT) absolutely free of tuition and fees to graduating high school seniors.
"Through the Tennessee Promise, we are fighting the rising cost of higher education, and we are raising our expectations as a state," Haslam said. "We are committed to making a clear statement to families that education beyond high school is a priority in the state of Tennessee."