Nashville, TN – As the holiday shopping season approaches, the Tennessee Department of Commerce and Insurance's (TDCI) Division of Consumer Affairs is alerting Tennessee consumers to be on high alert for fraudulent sweepstakes and lottery offers they may receive via mail, phone, or social media.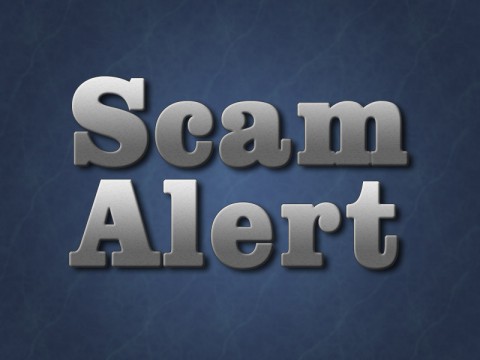 [Read more]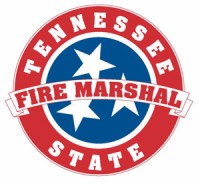 Nashville, TN – Every year, Halloween decorations, costumes and parties seemingly become more elaborate and outrageous. While the season may thrill trick-or-treaters, Halloween season can sometimes lead to dangerous and tragic situations.
National data from the U.S. Fire Administration shows 10,300 fires typically occur during the three-day period around Halloween, causing about 25 deaths, 125 injuries and $83 million in property loss.

Nashville, TN – Autumn is generally regarded as a sweet season, the year's peak harvest time. You could say Tennessee's sweetest harvest is contained in the jars of honey and sorghum syrup now lining shelves at farms, orchards and farmers markets across the state.
Honey is often harvested twice per year, in spring and fall. Flavor is determined solely by the nectar source, giving some honeys stronger flavor than others. As a rule, the lighter the honey's color the milder its flavor, but buying directly from the beekeeper is the best way to learn the characteristics of a particular honey.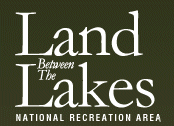 Land Betweeen the Lakes, KY/TN – The Homeplace 1850s Working Farm will make early Scots-Irish traditions come to life during Snap Apple Night Saturday, October 17th, 6:00pm-8:30pm at Land Between The Lakes National Recreation Area. Doors open at 5:30pm.
The Homeplace takes on a magical and mysterious atmosphere during Snap Apple Night. Relax around a blazing bonfire where master storytellers, Robert Valentine and Jamie Futrell, entertain with eerie tales.
American Heart Association Rapid Access Journal Report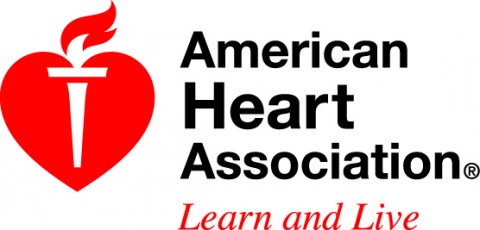 Dallas, TX – Doubling or quadrupling the minimum federally recommended levels of physical activity lowered the risk of developing heart failure by 20 percent and 35 percent, respectively, according to research published in the American Heart Association's journal Circulation.
"Walking 30 minutes a day as recommended in the U.S. physical activity guidelines, may not be good enough — significantly more physical activity may be necessary to reduce the risk of heart failure" said Jarett D. Berry, M.D., senior author of the study and an associate professor of internal medicine and clinical sciences at the University of Texas Southwestern Medical School in Dallas, Texas.

Nashville, TN – The Tennessee Department of Health is urging everyone be aware of Sickle Cell disease and take action to identify it early. Sickle Cell Disease is a group of inherited red blood cell disorders that affects nearly 100,000 Americans.
Sickle Cell Disease is common in African Americans, Hispanic Americans and people of Middle Eastern, Asian, Indian and Mediterranean descent.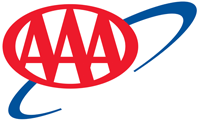 Tampa, FL – Motorists in the southeastern United States should find the lowest Labor Day gas prices in a decade. The current state average prices of $2.31 in Florida and Georgia, and $2.17 in Tennessee are $1.06, $1.02, and $1.04 cheaper than the price during last year's holiday respectively.
"Low gas prices are added incentive for Americans to take a road trip this Labor Day weekend," said Mark Jenkins, spokesman, AAA – The Auto Club Group. "Low gasoline prices are an added boost in disposable income, giving travelers more money to spend on lodging, shopping, and dining out."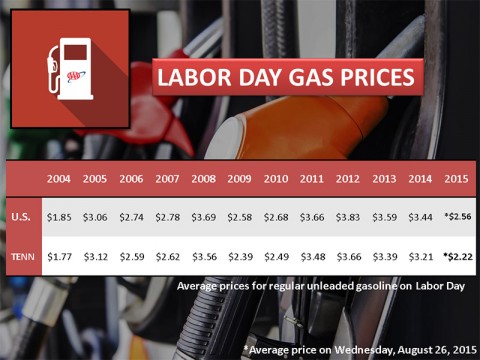 [Read more]

Nashville, TN – With Tennessee rated the 49th worst state for physical activity and 47th for obesity, one cannot argue about the need for improved health. Tennessee Department of Health Commissioner John Dreyzehner, MD, MPH, believes those ratings can change if state and city leaders increase efforts to make bicycling and walking safer and more convenient.

Morristown, TN – The Tennessee Fish and Wildlife Commission approved the 2015-16 late waterfowl hunting seasons and was presented the 2016-17 state's fishing regulations proposals at its August meeting on Friday. In addition, the participants in Tennessee's 2015 elk hunt were announced.
The actions came at the commission's August meeting at the Tennessee Wildlife Resources Agency's Region IV headquarters in Morristown. [Read more]

Nashville, TN – In 1951, the average cost of a new house in the U.S. was $9,000, gas was 19 cents a gallon and the "I Love Lucy" television show made its debut.
That same year, dental health in Tennessee took an important step forward when Milan, in Gibson County, became the first city in the Volunteer State to fluoridate its water supply.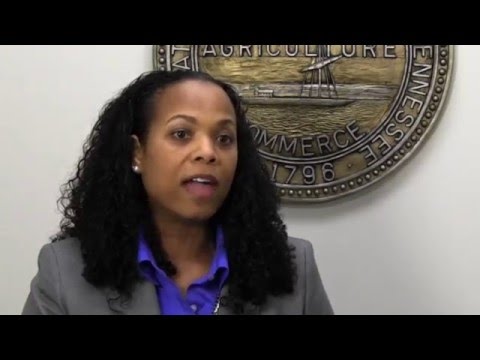 [Read more]