THP Aviation directs Emergency Ground Crews to their Location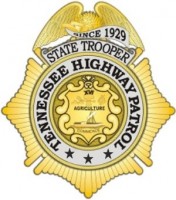 Nashville, TN – Tennessee Highway Patrol (THP) Aviation section in a non-criminal search locates two missing 35 year old men. It was reported the men had left out to ride four wheelers around 2:00pm January 10th in severely cold winter conditions.
The Weakley County Sheriff's Office contacted Captain Mansfield about the missing men. Captain Mansfield immediately requested support from THP's Aviation section. It was reported to Trooper Harold Russell that the last cell phone conversation with the men indicated they had been riding in a swampy, bottom land area just south of Stafford's Store Road in the Greenfield. The men had indicated they were lost and had ran out of fuel.
Tow to Go service available through January 1st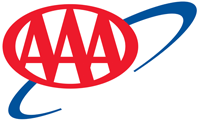 Tampa, FL – Many will celebrate New Year's Eve with a plan in place to get home safely. However, those that do not will put themselves and others in harm's way unnecessarily. AAA and Bud Light urge all motorists to plan ahead if they will be out drinking. This means choosing a designated driver, staying where you are celebrating, using a cab or finding another form of sober transportation.
"New Year's Eve is the busiest night of the year for Tow to Go, but it doesn't have to be," said Amy Stracke, Managing Director, Traffic Safety Advocacy for AAA – The Auto Club Group and Executive Director of the ACG Traffic Safety Foundation. "Please plan ahead to make sure you and your loved ones get home safely."

Nashville, TN – The Tennessee Department of Safety and Homeland Security announced beginning January 4th, 2016, Tennesseans will be able to renew their driver license every eight years instead of five years. The change will include all classifications of driver licenses and identification licenses.
The legislation to increase the renewal years was proposed during the 2015 legislative session. Senator Nicely and Representative Goins introduced the bill to help decrease wait times and improve customer traffic flow at driver services centers.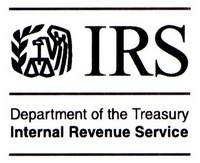 Atlanta, GA – Following a review of the tax extenders legislation signed into law last week, the Internal Revenue Service announced today that the nation's tax season will begin as scheduled on Tuesday, January 19th, 2016.
The IRS will begin accepting individual electronic returns that day. The IRS expects to receive more than 150 million individual returns in 2016, with more than four out of five being prepared using tax return preparation software and e-filed. The IRS will begin processing paper tax returns at the same time. There is no advantage to people filing tax returns on paper in early January instead of waiting for e-file to begin.

Nashville, TN – The Tennessee Wildlife Resource Agency has launched TWRA.tv, an online streaming platform to broadcast agency and local independent outdoor video content, including the award-winning series, "Tennessee Uncharted." The project is collaboration between the TWRA Extreme Outdoors TV and Horton Group, Inc.
The TWRA has become the first wildlife agency in the nation to start its own online streaming platform. Similar to Netflix or YouTube, TWRA.tv will allow the agency to stream agency-produced, new and historical programming to users across the state and world.
November Gas Prices averaged $2.14, declined 11 cents Nationwide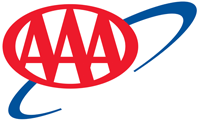 Tampa, FL – This week, average gas prices slipped under this year's lows, set in January. Motorists filling-up at the pump in the southeastern U.S. are now finding the cheapest prices in six years (2009).
The lowest average prices of the year were $2.072 (FL) on 1/31, $1.987 (GA) on 1/28, and $1.881 (TN) on 1/26. Prices are now the cheapest since March 26th, 2009 (FL), May 6th, 2009 (GA), and March 25th, 2009 (TN).
Today's national average of $2.038 remains a fraction of a cent higher than the low set on January 26th, 2015 ($2.033). The price should slip below this year's low this week, becoming the lowest national average since March 27th, 2009.
[Read more]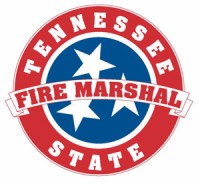 Nashville, TN – The Tennessee State Fire Marshal's Office is reminding Tennesseans to keep safe and warm as colder weather becomes more common across the state. Residents are urged to use extra caution with the use of alternate heat sources.
"The arrival of colder weather means many people will begin to heat their homes with fireplaces, woodstoves, and space heaters," said Tennessee Department of Commerce & Insurance Commissioner and State Fire Marshal Julie Mix McPeak. "The drop in temperature traditionally brings a rise in fire deaths and injuries due to the use of these alternate heat sources."

Nashville, TN – As the holiday shopping season approaches, the Tennessee Department of Commerce and Insurance's (TDCI) Division of Consumer Affairs is alerting Tennessee consumers to be on high alert for fraudulent sweepstakes and lottery offers they may receive via mail, phone, or social media.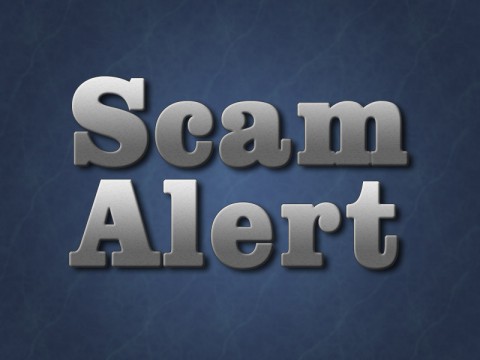 [Read more]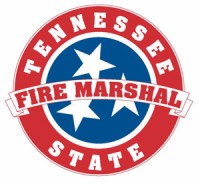 Nashville, TN – Every year, Halloween decorations, costumes and parties seemingly become more elaborate and outrageous. While the season may thrill trick-or-treaters, Halloween season can sometimes lead to dangerous and tragic situations.
National data from the U.S. Fire Administration shows 10,300 fires typically occur during the three-day period around Halloween, causing about 25 deaths, 125 injuries and $83 million in property loss.

Nashville, TN – Autumn is generally regarded as a sweet season, the year's peak harvest time. You could say Tennessee's sweetest harvest is contained in the jars of honey and sorghum syrup now lining shelves at farms, orchards and farmers markets across the state.
Honey is often harvested twice per year, in spring and fall. Flavor is determined solely by the nectar source, giving some honeys stronger flavor than others. As a rule, the lighter the honey's color the milder its flavor, but buying directly from the beekeeper is the best way to learn the characteristics of a particular honey.