Journal of the American Heart Association Report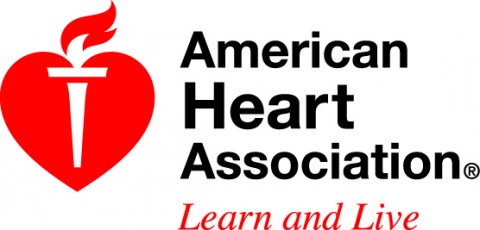 Dallas, TX – One in four people leave their job within a year of returning to work after having a heart attack, according to a newly published study from Denmark in Journal of the American Heart Association, the Open Access Journal of the American Heart Association/American Stroke Association.
While previous studies have looked at return to work following heart attack, this study analyzed long-term employment. Despite a high number of heart attack patients returning to their jobs shortly after the event, the new findings reveal a surprisingly high degree of unemployment within a year after a heart attack patient returns to work.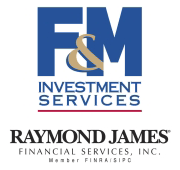 Clarksville, TN – The January Employment Report was strong. Nonfarm payrolls rose by 257,000 (median forecast: +235,000), with a net upward revision of +147,000 to the two previous months (three month average at +336,000). Payrolls fell by 2.76 million before seasonal adjustment, but were up 3.21 million from a year earlier.
The unemployment rate edged up to 5.7% (from 5.6%) reflecting noise in the labor force participation figure (down in December, up in January). The employment/population ratio edged higher. Average hourly earnings jumped 0.5%, following a 0.2% decline in December (up 2.2% y/y, still a relatively lackluster trend).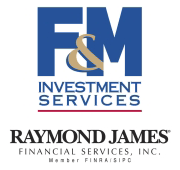 Clarksville, TN – As expected, Greece's election resulted in a turn to the left. The new leadership indicated that it intends to remain in the euro, but will seek a reduction in austerity and some restructuring of the country's debt.
That sets up a conflict with other European countries that oppose such moves. This will likely take some time to resolve, with headlines expected to add to global financial market volatility in the weeks to come. Meanwhile, euro area inflation fell to -0.6% y/y.
Real GDP rose at a 2.6% annual rate in the advance estimate for 4Q14 (vs. a median forecast of +3.1%), but it was still a good report. As expected, it was a strong quarter for consumer spending (+4.3%), but a relatively soft quarter for business fixed investment (+1.9%).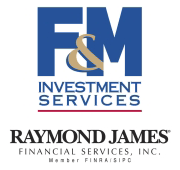 Clarksville, TN – The December Employment Report was a mixed bag. Nonfarm payrolls rose a disappointing 74,000 (median forecast: +195,000, although market participants were anticipating an upside surprise following a stronger-than-expected ADP estimate).
The November payroll figure was revised to +241,000 (from +203,000). Manufacturing rose by 9,000. Construction fell by 16,000, with weakness concentrated in nonresidential and in heavy construction and civil engineering (residential rose 6,200).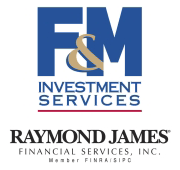 Clarksville, TN – Fear of Fed tapering hung over the stock market. Market participants believed that the November Employment Report would be the deciding factor for whether the Fed will begin to reduce the pace of asset purchases this month.
The jobs report was stronger than anticipated, but not as bad as feared. Payrolls rose by 203,000, a bit more than expected (median forecast: +180,000), with a mild net revision of +8,000 to the two previous months. Job gains were relatively broad-based.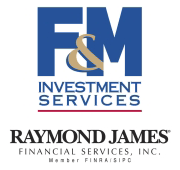 Clarksville, TN – In her nomination hearing before the Senate Banking Committee, Janet Yellen took a balanced approach in discussing how she would conduct monetary policy, but the markets took that as "dovish."
She gave no hint that the pace of asset purchases would be tapered anytime soon, but she also cautioned that the program could not last indefinitely. She noted that the economy is far from fully recovered and indicated that "we have farther to go" in the labor market.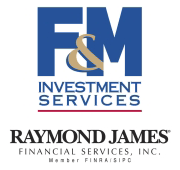 Clarksville, TN – The economic data surprised. Real GDP rose at a stronger-than-expected 2.8% annual rate in the advance estimate for 3Q13, but the figure was boosted by faster growth in inventories (which added 0.8 percentage point to GDP growth).
Consumer spending rose at a 1.5% annual rate, while business fixed investment rose 1.6% – nothing to write home about. The partial government shutdown had a mixed impact on the October employment figures.
Nonfarm payrolls rose by 204,000 (median forecast: +125,000), while August and September figures were revised a net +60,000.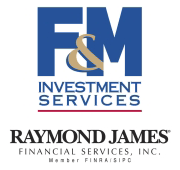 Clarksville, TN – The economic data were mixed, but mostly on the strong side of expectations. The ISM's two monthly surveys surprised to the upside. Motor vehicle sales advanced
However, the August Employment Report disappointed. Nonfarm payrolls rose by 169,000 (vs. a median forecast of +180,000 and expectations of an upside surprise). Figures for June and July were revised a net 74,000 lower (July went from +162,000 to +104,000).
Manufacturing rose by 6,000. Construction was flat. Retail added 44,000. The unemployment rate fell to 7.3%, but that was due to lower labor force participation (the lowest since May 1978).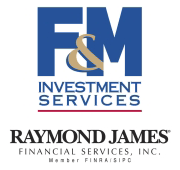 Clarksville, TN – The economic data were consistent with a slowing in the rate of overall growth in July.
The estimate of second quarter growth was revised higher (to a 2.5% annual rate, vs. +1.7% in the advance estimate), but that was almost entirely due to a smaller-than-expected trade deficit (the estimate of consumer spending growth was the same and the estimate of business fixed investment was only slightly different).
Personal income and spending figures showed a poor start for the consumer in 3Q13. Durable goods orders tanked in July, reflecting a drop in aircraft orders (which were strong in May and June). However, ex-transportation orders still disappointed.

Market Commentary by Scott J. Brown, Ph.D., Chief Economist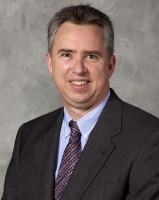 The economic data were mixed, but the stock market continued to focus on the good news and ignored the rest. Retail sales rose more than expected in February, but results varied across sectors. Industrial production picked up, following a weak January (results varied by industry).
The inflation reports showed some pressure from higher gasoline, as anticipated, and moderate core inflation. Treasury reported a smaller deficit than a year ago. Initial claims for unemployment benefits continued to trend lower. Consumer sentiment fell in the mid-March assessment, with a sharp decline in expectations (down to a 15-month low).
The Dow Jones Industrials Average continued to new record highs, up 10 sessions in a row. In contrast to the optimism expressed in equities, bond yields have remained relatively low.
Next week, housing figures have some market-moving potential, but February is not a "make or break" month for the sector (weather can have an impact). The March figures will be more important. No surprises are expected from the Fed policy meeting on Wednesday.
Officials have had a public debate about the potential costs and benefits of current policy and the settled view is that the benefits (to the labor market, in particular) outweigh the potential that we may see excessive risk-taking and financial instability. The Fed will release revised projections of growth, unemployment, and inflation. Note that the Fed policy announcements will now be made at 2:00pm. On the last meeting of the quarter, the Fed will also release revised projects at 2:00 p.m. and Bernanke's press briefings will follow at 2:30pm.
Indices
| | | | |
| --- | --- | --- | --- |
| | Last | Last Week | YTD return % |
| DJIA | 14539.14 | 14329.49 | 10.95% |
| NASDAQ | 3258.93 | 3232.09 | 7.93% |
| S&P 500 | 1563.23 | 1544.26 | 9.61% |
| MSCI EAFE | 1699.43 | 1682.67 | 5.95% |
| Russell 2000 | 953.07 | 934.57 | 12.21% |
Consumer Money Rates
| | | |
| --- | --- | --- |
| | Last | 1-year ago |
| Prime Rate | 3.25 | 3.25 |
| Fed Funds | 0.17 | 0.15 |
| 30-year mortgage | 3.51 | 3.92 |
Currencies
| | | |
| --- | --- | --- |
| | Last | 1-year ago |
| Dollars per British Pound | 1.509 | 1.567 |
| Dollars per Euro | 1.301 | 1.302 |
| Japanese Yen per Dollar | 95.880 | 83.630 |
| Canadian Dollars per Dollar | 1.023/td> | 0.993 |
| Mexican Peso per Dollar | 12.465 | 12.700 |
Commodities
| | | |
| --- | --- | --- |
| | Last | 1-year ago |
| Crude Oil | 93.03 | 105.43 |
| Gold | 1592.90 | 1636.25 |
Bond Rates
| | | |
| --- | --- | --- |
| | Last | 1-month ago |
| 2-year treasury | 0.26 | 0.27 |
| 10-year treasury | 2.00 | 2.03 |
| 10-year municipal (TEY) | 3.31 | 3.07 |
Treasury Yield Curve – 03/15/2013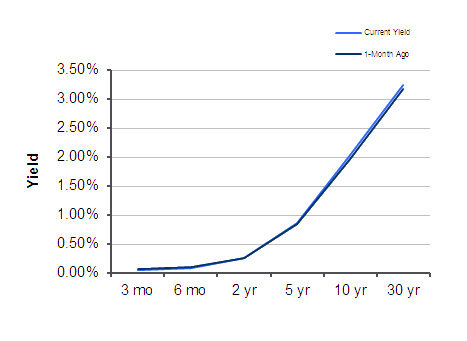 S&P Sector Performance (YTD) – 03/15/2013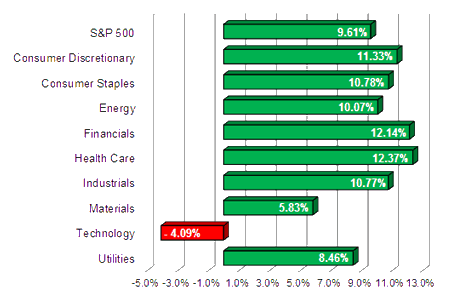 Economic Calendar
March 18th

—

Homebuilder Sentiment (March)
March 19th

—

Building Permits, Housing Starts (February)
March 20th

—

FOMC Policy Decision, Bernanke Press Briefing
March 21st

—

Jobless Claims (week ending March 16th)
Philadelphia Fed Index (March)
Existing Home Sales (February)
Leading Economic Indicators (February)
March 26th

—

Durable Goods Orders (February)
New Home Sales (February)
Consumer Confidence (March)
March 29th

—

Good Friday Holiday (markets closed)
Personal Income and Spending (February)
April 5th

—

Employment Report (March)
April 10th

—

FOMC Minutes (March 20th)
Important Disclosures
[320left]Past performance is not a guarantee of future results. There are special risks involved with global investing related to market and currency fluctuations, economic and political instability, and different financial accounting standards. The above material has been obtained from sources considered reliable, but we do not guarantee that it is accurate or complete. There is no assurance that any trends mentioned will continue in the future. While interest on municipal bonds is generally exempt from federal income tax, it may be subject to the federal alternative minimum tax, state or local taxes. In addition, certain municipal bonds (such as Build America Bonds) are issued without a federal tax exemption, which subjects the related interest income to federal income tax. Investing involves risk and investors may incur a profit or a loss.
US government bonds and treasury bills are guaranteed by the US government and, if held to maturity, offer a fixed rate of return and guaranteed principal value. US government bonds are issued and guaranteed as to the timely payment of principal and interest by the federal government. Treasury bills are certificates reflecting short-term (less than one year) obligations of the US government.
Commodities trading is generally considered speculative because of the significant potential for investment loss. Markets for commodities are likely to be volatile and there may be sharp price fluctuations even during periods when prices overall are rising. Specific sector investing can be subject to different and greater risks than more diversified investments.
Tax Equiv Muni yields (TEY) assume a 35% tax rate on triple-A rated, tax-exempt insured revenue bonds.

Material prepared by Raymond James for use by its financial advisors.
The information contained herein has been obtained from sources considered reliable, but we do not guarantee that the foregoing material is accurate or complete. Data source: Bloomberg, as of close of business February 28th, 2013.
©2013 Raymond James Financial Services, Inc. member FINRA / SIPC.