Yonkers, NY – Too many people with insomnia routinely rely on over-the-counter sleep medications on a daily basis, finds Consumer Reports.
Given how many people develop a habit of taking these drugs, CR takes a closer look at the claim "non–habit forming," found on packaging for these widely available medications, and notes that dependency can be psychological in nature and not necessarily physical.
Risk of Poisoning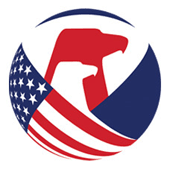 Washington, D.C. – The U.S. Consumer Product Safety Commission, in cooperation with the firm named below, today announced a voluntary recall of the following consumer product. Consumers should stop using recalled products immediately unless otherwise instructed.
Triaminic and Theraflu Products are being recalled because the child-resistant caps can fail to work properly which enables the cap to be removed by a child posing a risk of unintentional ingestion and poisoning.
Consumers should stop using this product unless otherwise instructed. It is illegal to resell or attempt to resell a recalled consumer product.