Nashville, TN – The Tennessee Department of Agriculture Division of Forestry and Huber Engineered Woods LLC (HEW) are teaming up to initiate the Trees for Tennessee Seedling Program.
The program aims to provide an avenue for the establishment of as many as 1 million pine seedlings on at least 400 acres throughout the greater Tennessee Valley and Cumberland Plateau.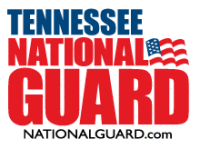 Nashville, TN – Late on Presidents Day 2015, 19 members of the Tennessee Army National Guard's 194th Engineer Brigade, equipped with High Mobility Multipurpose Wheeled Vehicles (HMMWV's), were called out to perform health and wellness checks on motorists in response to rapidly deteriorating road conditions on two major interstates.
That was two weeks ago, and today, Tennessee Army and Air Guard personnel are still at work aiding state and local responders in efforts to recover from a severe winter storm that swept across the state in two waves.

Nashville, TN – The Tennessee Wildlife Resources Agency has announced that Catoosa Wildlife Management Area located in Cumberland, Morgan, and Fentress counties will be closed to all public access effective Monday, August 8th, 2011. TWRA officials believe this closure is necessary to ensure the safety of visitors using Catoosa WMA and agency employees working in the area.
Since late June, vandals have placed nails, spikes, and nail-boards in fields, secondary roads, and trails on the WMA. TWRA officials believe this vandalism may be a reaction by a small group of individuals dissatisfied with recent changes in the management of wild hog populations on Catoosa. [Read more]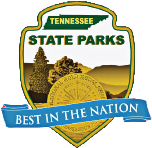 Tennessee – Leave the tie at home this Father's Day (Sunday, June 19th)! Tennessee State Parks is the perfect setting to spend the day with dad – go for a hike, a swim or play a round of golf – these are just a few of the options available to you at one of our great 53 state parks.
We also wanted to remind you that Tennessee State Parks' restaurants will be celebrating Father's Day. There's no better way to express your love and appreciation than to take dad out for a delicious buffet. Buffet selections and prices will vary, ranging from $11.50 to $14.95. Price does not include drink, tax or gratuity. Special prices for kids and seniors over 62 are available. Group reservations are recommended. [Read more]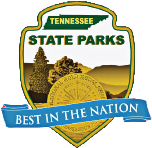 Tennessee – Herald in the holidays at a Tennessee State Park! There are several events in your area including holiday celebrations, great hikes, star gazing, ranger-led programs and even a fun run through one of the state's most beautiful parks. For those looking to get away for a few days, don't forget about Tennessee State Parks' great winter discount!
Finding a state park in your own backyard is easy to do and you don't have to spend a lot of gas money to get there!
Tennessee State Parks offer a variety of activities and events throughout the winter. From great hikes to bluegrass – there's something designed for the entire family!
Here are just a few state park events in your area. [Read more]
November 4th Ceremony Commemorated the CCC's Contributions to Tennessee; Memorial Statue Announced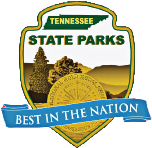 Jamestown, TN – Tennessee Department of Environment and Conservation Commissioner Jim Fyke was joined by Tennessee State Parks, elected officials and members of the community on Thursday, November 4th, at Pickett State Park for the official dedication of the park's new Civilian Conservation Corps Museum.
The museum features interpretative exhibits and artifacts, depicting the Civilian Conservation Corps' contributions to Tennessee's parks and natural areas, while recognizing the CCC's extensive efforts across the country. An interactive touch-screen exhibit gives visitors an opportunity to hear directly from former CCC workers, sharing their stories about their time working to construct Pickett State Park. Developed by Tennessee State Parks, the museum is in the same location of the former park office, constructed by the CCC in the 1930s.