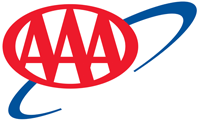 Nashville, TN – Gas prices increased throughout most of the country last week, albeit by a smaller margin than recent weeks. Tennessee gas prices increased by only 1-cent during the past week, but declined by fractions of a penny over the weekend.
Sunday's average price of $2.41 is 14 cents more than a month ago, and 34 cents more than this time last year.
Circulation Journal Report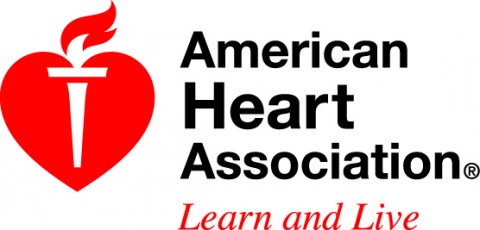 Dallas, TX – Exposure to high levels of air pollution increased stress hormone levels and negative metabolic changes in otherwise healthy, young adults in a recent study conducted in China. Air purifiers appeared to lessen the negative effects, according to new research published in the American Heart Association's journal Circulation.
Researchers focused on fine particulate matter (PM2.5) – a component of air pollution emitted from vehicles, factories, power plants, fires and smoking – because many studies have suggested this type of major air pollutant might lead to cardiovascular and metabolic health consequences, according to Haidong Kan, M.D., Ph.D., study author and professor of environmental health sciences at Fudan University in Shanghai, China.
American Heart Association Rapid Access Journal Report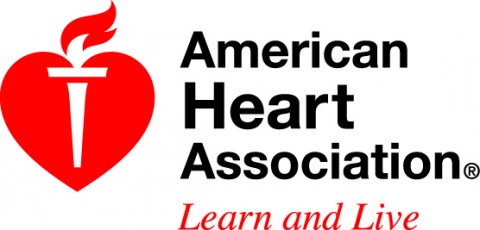 Dallas, TX – Breastfeeding is not only healthy for babies, it may also reduce a mother's risk of having a heart attack or stroke later in life, according to new research published in of the Journal of the American Heart Association, the Open Access Journal of the American Heart Association/American Stroke Association.
Previous studies have suggested that mothers get short-term health benefits from breastfeeding, such as weight loss and lower cholesterol, blood pressure and glucose levels after pregnancy.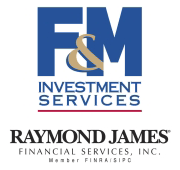 Clarksville, TN – Each quarter, the Raymond James Investment Strategy Committee completes a detailed survey sharing their views on the investment environment, and their responses are the basis for a discussion of key themes and investment implications covered in this quarter's Investment Strategy Quarterly.
Read an overview of the key themes below, or download the entire publication for a more thorough view of the markets and the economy.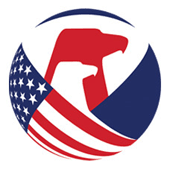 Washington, D.C. – The U.S. Consumer Product Safety Commission reports Conair is recalling Cuisinart Food Processors because the riveted blade can crack over time and small metal pieces of the blade can break off into the processed food.
Consumers should stop using this product unless otherwise instructed. It is illegal to resell or attempt to resell a recalled consumer product.
Lumber Liquidators To Continue Comprehensive Testing Program As Part of a Recall to Test.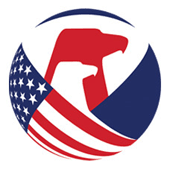 Washington, D.C. – In cooperation with Lumber Liquidators, of Toano, VA, the U.S. Consumer Product Safety Commission (CPSC) is announcing that Lumber Liquidators has agreed to not resume sales of laminate wood flooring previously imported from China.
The company also agreed to continue conducting a comprehensive testing program as part of a recall program that affects consumers who purchased Chinese-made laminate flooring from Lumber Liquidators during a three-year period.
In homes where the Chinese-made laminate flooring is found to emit elevated levels of formaldehyde, the company will provide any required remediation.
Summer gas prices forecast to be the lowest in more than a decade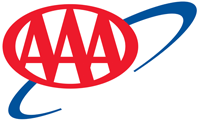 Tampa, FL – Today, motorists found the lowest gas prices on Memorial Day in 11 years. The average price for a gallon of gasoline was $2.32 nationwide, $2.25 in Florida, $2.27 in Georgia, and $2.16 in Tennessee.
This year's average prices were 42 cents (US), 39 cents (FL & GA), and 32 cents (TN) lower than last year's holiday averages.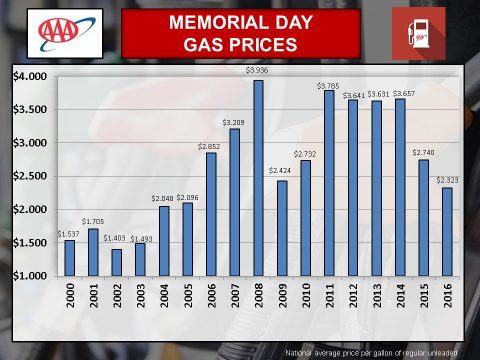 [Read more]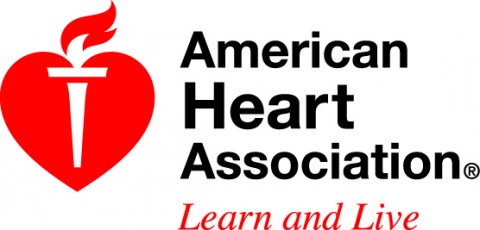 Los Angeles, CA – Higher pollution levels were linked to a higher total number of strokes, and researchers said it reaffirmed the growing evidence that climate change and overall air quality contributes to cardiovascular disease, according to research presented at the American Stroke Association's International Stroke Conference 2016.
The study, which used data from the United States and China, is one of the first to investigate the interaction between air quality and the number of stroke cases (prevalence) along with the potential effect of temperatures on the association.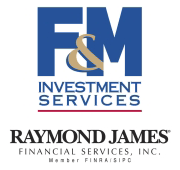 Clarksville, TN – The economic data were mixed. The ISM Manufacturing Index remained below the break even level in January, with a pickup in new orders and a softening in employment.
The ISM's Non-Manufacturing Index slowed more than anticipated. The January Employment Report seemed to have something for everybody. Nonfarm payrolls rose less than forecast.
However, the unemployment rate edged lower, hours moved higher and average hourly earnings advanced – all likely to catch the attention of Fed policymakers.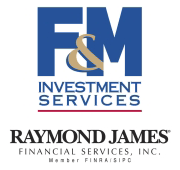 Clarksville, TN – Global worries continued, but the U.S. stock market rebounded somewhat after a sharp slide on Wednesday, lending hope to the view that the worst is behind us. Oil prices also improved, but it's not clear whether the global outlook was helped by higher oil prices or the other way around.
Yields on long-term Treasuries fell on the flight to safety, but that was partly unwound as global worries eased at the end of the week. Investors also took encouragement from European Central Bank President Draghi's comments that the ECB will review and reconsider its policy outlook in March.