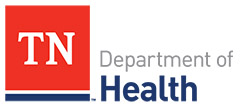 Nashville, TN – To prevent the spread of diseases and to keep our kids of all ages and their classmates safe, healthy and in school learning, all students in Tennessee, from kindergarten to college, must have proof of immunizations before they can start school.
State leaders of health and education say it's best to get those important vaccines now to avoid longer wait times later and to ensure a smooth beginning to the 2017 school year.

Washington, D.C. – National Immunization Awareness Month is the perfect time to promote immunizations and remind family, friends, and coworkers to get caught up on their shots.
Immunizations (or vaccinations) aren't just for babies and young kids. We all need shots to help protect us from serious diseases and illness. Everyone age 6 months and older needs a seasonal flu shot every year. Here are some other shots people need at different ages: [Read more]