Market Commentary by Scott J. Brown, Ph.D., Chief Economist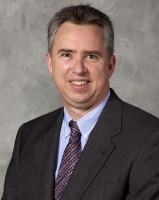 In his State of the Union Address, President Obama proposed various efforts to boost manufacturing jobs, universal pre-K education and an increase in the minimum wage. However, there's little chance that any of these proposals will make it to the floor of the House.
The economic data were mixed. Retail sales rose a modest 0.1% in January. Industrial production slipped 0.1%, but figures for November and December were revised higher. The New York Fed's Empire State Manufacturing Index and the mid-February reading on consumer sentiment surprised to the upside. [Read more]

Market Commentary by Scott J. Brown, Ph.D., Chief Economist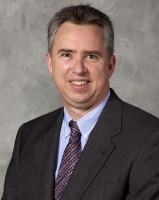 Federal Reserve Governor Jeremy Stein fell short of declaring that credit markets are overheating, but suggested that an extended period of low interest rates could lead to the taking on of greater duration of credit risks, or to employment of greater leverage in a "reach for yield." He said that the Fed must monitor the financial markets closely and could address signs of excessive risk-taking through regulatory efforts or through monetary policy.
Next week, President Barack Obama will deliver his State of the Union Address on Tuesday evening (which is also Mardi Gras). Most likely, the President will ask that Congress postpone the sequester through the end of the year. Note that it's not costless to do so – there has to be an offsetting increase in revenues (possibly closed loopholes) or reduction in other types of spending (say, reduced farm subsidies). The reports on retail sales and industrial production have some market-moving potential, but seasonal adjustment could exaggerate what would otherwise be minor shifts in the data. [Read more]
Small Business Basics 2012
Paris, TN – The Paris-Henry County Chamber of Commerce, in cooperation with the USDA, will offer "Small Business Basics," six classes designed to serve as a guide to small business development and entrepreneurship. The classes will be open to anyone interested in small business and entrepreneurship, including startups and existing businesses.
Sam Mahan, FirstBank, and Jennifer Hayden, Hamilton-Ryker, will serve as co-chairs and facilitators for the sessions. Mahan said "Last year's classes were a tremendous success. We had sixteen graduates, equally divided between start-ups and existing businesses." [Read more]
Paris, TN – On Tuesday, October 18th, 2011, the Paris-Henry County Chamber Of Commerce hosted its 19th annual Small Business Expo at the Paris Convention Centers. The event, scheduled from 9:00am to 5:00am, was very successful having over 1,000 people and over 50 vendors in attendance. Susan Jones, member of the Downtown Paris Association and Publisher of Paris magazine said the Small Business Expo "was busy and invigorating", and that "It is great to see everyone come together as a community".
Pepsi Midamerica Awarded $8,929

Nashville, TN – Governor Phil Bredesen and Tennessee Department of Labor & Workforce Development Commissioner James Neeley have awarded $8,929 to Pepsi MidAmerica in Paris. This grant will provide training to 54 employees in Pre-Trip Inspection, Merchandising and Teamware Reporting Management.
"Job training to upgrade the skills of Tennessee's workers is one of the best things we can do for our economy," said Governor Bredesen. "Now more than ever, it is important to continue training our workforce to keep employees and companies competitive." [Read more]
Robbie to the Rescue has expanded, they opened a new location at 10610 Highway 79N on May 6th. A crowd of people turned out to tour the new facility and to learn more about Robbie Lonon's plumbing services.
The Lonon's aim is to use their new facility to provide enhanced plumbing services to the Paris, Henry County area.
Robbie to the Rescue is fully licensed and insured. [Read more]
"I like helping people," says Pat Featherston with a congenial and contagious smile. Her compulsion to perpetually help people is "my God-given curse. Her customers, though, view her as a blessing. Pat's shop, Healthy Thyme, is both a niche market and a rare find in this north-western corner of Tennessee.
Featherston has always been interested in holistic and healthy living, and has turned that lifelong interest into a growing business, first "in a small shop at the lake," and then, six-and-a-half years ago as a new shop at 803 East Wood Street in downtown Paris.
Walking through the front door, customers are immediately greeted with shelf after shelf of herbs and spices: Licorice root, peppermint, red clover, celery seed, black cohosh, ground anise or star anise, rose hips – approximately 150 items that can be measured out and bought by the ounce or in bulk. [Read more]