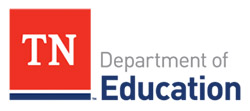 Nashville, TN – Tennessee Education Commissioner Candice McQueen has unveiled the latest version of the state Report Card, which is now available on the department's website.
This annual snapshot of school, district, and state performance offers users the ability to view multiple achievement and growth measures – in addition to metrics such as student enrollment, HOPE scholarship eligibility, school climate, and many others – in one central location.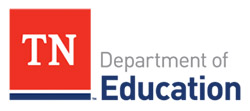 Nashville, TN – Tennessee Education Department Commissioner Candice McQueen today announced that Tennessee public school students have crossed a new threshold, earning an average composite score of 20.1 on the ACT.
Tennessee public high school students improved from the 2016 average of 19.9, with more than 3,500 additional students taking the exam this year.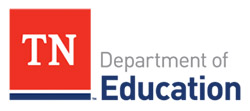 Nashville, TN – Today, Tennessee Commissioner of Education Candice McQueen released an update on the department's strategic plan, Tennessee Succeeds, providing a snapshot of some of the department's key work from the past year, progress toward our goals, vision for the work ahead, and picture of the state of education in Tennessee.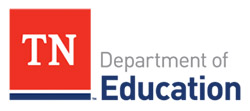 Nashville, TN – Tennessee Department of Education Commissioner Candice McQueen announced today that the state is expanding its ACT Senior Retake Day to all Tennessee public high school students in the class of 2018, totaling nearly 70,000 students.
In addition, the department is making it easier for public school seniors to retake the ACT this fall by offering this second opportunity during the school day in students' own schools.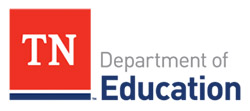 Nashville, TN – Tennessee Department of Education Commissioner Candice McQueen announced that newly released data from ACT show that nearly 1,300 more Tennessee public school students became eligible for the HOPE scholarship in 2016 by achieving composite scores of 21 or higher.
With more Tennessee students than ever before taking the ACT, Tennessee public high school students held steady at a 19.4 average score, whereas nationally scores declined as more students participated.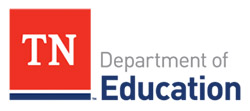 Nashville, TN – The Tennessee Department of Education announced today the launch of the statewide ACT Senior Retake Opportunity that provides every eligible high school senior, meaning any public school student who took the ACT as a junior, the ability to retake the ACT free of charge on Saturday, October 22nd, regardless of socioeconomic status.
Tennessee's historical ACT data indicate that students who retake the ACT typically increase their composite score by one to three points.

Nashville, TN – The Tennessee Task Force on Student Testing and Assessment, comprised of 18 educators and education leaders from across the state, concluded six months of discussions and research as they released more than a dozen recommendations to address concerns about "too much testing" and to ensure the meaningful use of assessments across the state.
Hears Restructured Remediation Success Story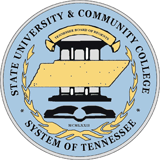 Cookeville, TN – Tennessee Board of Regents colleges are improving success rates for students who come to campus requiring remedial support.
Members of the Tennessee Board of Regents received the news during a report on academic initiatives at the Board's quarterly meeting on the campus of Tennessee Tech University today.
A pilot program involving almost 1,000 students that began at nine community colleges last year helped the colleges improve students' successful pass rate of the required freshman math course from about 10 percent to 62 percent overall, and in freshman writing from 30 percent to 74 percent. [Read more]
Tennessee made historic academic progress during governor's first term in office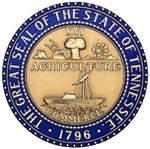 Nashville, TN – Tennessee Governor Bill Haslam today announced that Kevin Huffman, commissioner of the Department of Education, will be departing the administration to move into the private sector.
"Improving education in Tennessee has been a top priority for our administration, and having someone of Kevin's caliber to lead the charge during this time of significant progress has made a difference," Haslam said. "I am very grateful for his commitment to our students, educators and parents, and I wish him well as he continues his commitment to education."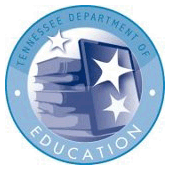 Nashville, TN – The 2013 state Report Card posted on the Tennessee Department of Education website offers increased functionality for users to view detailed breakdowns of last year's continued statewide student achievement growth.
The new design of the 2013 Report Card offers users the ability to create personalized comparisons between state, school, and districts on the following measures: achievement, ACT scores, graduation rate, student enrollment and ethnicity, and value-added composite scores. [Read more]