AAA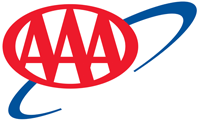 Tampa, FL – Motorists are getting some welcome relief from high prices at the pump. The national average price for a gallon of regular unleaded is averaged $2.90 on Sunday, after declining 7 cents since Memorial Day weekend.
Gas prices in Tennessee declined 3 cents last week. Prices at the pump averaged $2.65 per gallon on Sunday. Since peaking at $2.73 on Memorial Day weekend, prices have declined a total of 8 cents.
AAA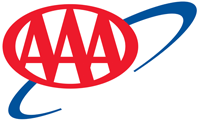 Washington, D.C. – Consumers are spending $69 more a month to fill-up compared to last summer. According to AAA, gasoline expenses are accounting, on average, for seven percent of an American's 2018 annual income, a one and half percent increase since summer of 2017.
With strong summer consumer gasoline demand expected in the months ahead, AAA says motorists can expect little relief at the pump with the national gas price average ranging between $2.85 – $3.05 through Labor Day.
AAA Gas Price Brief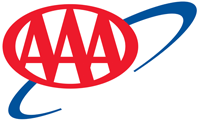 Nashville, TN – Gas prices in Tennessee declined 3 cents last week. The state average of $2.68 per gallon is the lowest daily price in three weeks.
Since peaking at $2.73 on May 27th, gas prices have declined 14 consecutive days for a total of 5 cents. Despite the recent discount, motorists are still paying 59 cents per gallon more than this time last year.
Click here to view AAA state and metro gas price averages.
AAA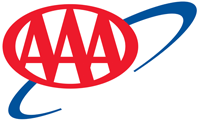 Orlando, FL – Afternoon downpours could spell disaster for millions of road trippers this summer, thanks to an unlikely suspect – tires.
New research from AAA reveals that driving on relatively worn tires at highway speeds in wet conditions can increase average stopping distances by a staggering 43 percent, or an additional 87 feet — more than the length of a semi-trailer truck — when compared to new tires.
AAA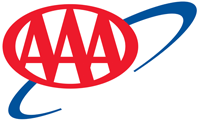 Washington, D.C. – More than 1,050 people were killed in crashes involving a teen driver in 2016 during the 100 Deadliest Days, the period between Memorial Day and Labor Day.
That is an average of 10 people per day – a 14 percent increase compared to the rest of the year, according to data analyzed by the AAA Foundation for Traffic Safety.
As school lets out for summer, AAA stresses the importance of preparing and educating inexperienced teen drivers for some of the most dangerous driving days of the year.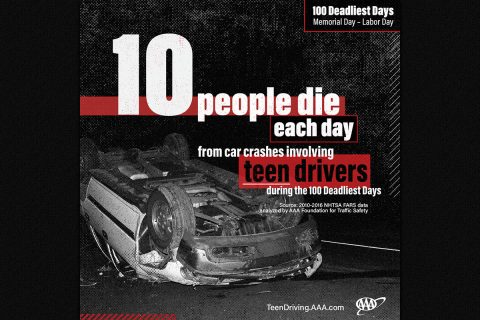 [Read more]
AAA
Tampa, FL – Dropping by two-cents on the week, the national gas price average is $2.95 reports AAA. This is the first time there has been a decrease in the national average since mid-March.
The drop, albeit it small, follows the latest Energy Information Administration (EIA) report showing consistently strong demand although it is running slightly below (100,000 b/d less) the same week last year.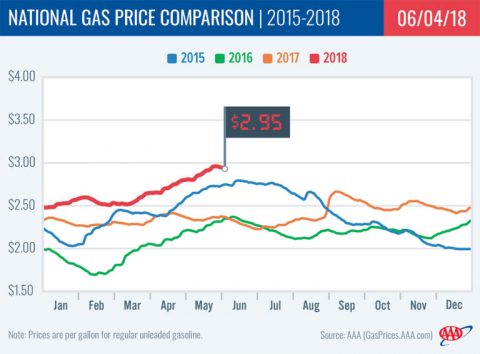 [Read more]
Clarksville-Montgomery County continues to have Third Lowest Gas Prices in Tennessee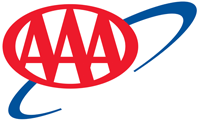 Tampa, FL –The summer driving season is in full swing, and it opened with the most expensive gas prices in four years. Fortunately, those prices at the pump are beginning to trickle lower.
The national average price of $2.95 per gallon is 2 cents less than last week. The discount at the pump is begin driven by strong declines in the price of oil – which influences about half the price of gasoline.
One-in-five (20%) U.S. drivers would trust a self-driving vehicle and 7 percent are unsure.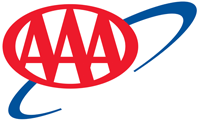 Orlando, FL – Following high-profile incidents involving autonomous vehicle technologies, a new report from AAA's multi-year tracking study indicates that consumer trust in these vehicles has quickly eroded. Today, three-quarters (73 percent) of American drivers report they would be too afraid to ride in a fully self-driving vehicle, up significantly from 63 percent in late 2017.
Additionally, two-thirds (63 percent) of U.S. adults report they would actually feel less safe sharing the road with a self-driving vehicle while walking or riding a bicycle.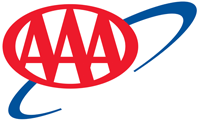 Tampa, FL – At $2.81, the national gas price average is 45 cents more expensive than a year ago. With the unofficial kick-off to summer just weeks away, prices are expected to increase, but a tapering trend may be emerging.
"If this past week's moderate increases are any indicator of what's to come, the fast rate at which gas prices were increasing may be slowing down," said Jeanette Casselano, AAA spokesperson. "On the week, the national average held steady and 19 state averages remained flat or saw decreases in gas prices. Despite this stability, drivers on the West Coast and in Idaho, Utah and Pennsylvania are paying $3.00/gallon."
[Read more]
Clarksville-Montgomery County has 2nd Cheapest Gas Prices in Tennessee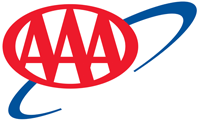 Tampa, FL – Gas prices rocketed higher last week in most markets, due to reductions in domestic supply and the oil market's response to the President's decision to leave the Iran Nuclear Deal.
Tennessee gas prices rose 3 cents during the past week. The average price in Tennessee now sits at $2.62 per gallon – the highest daily price since November 2014. See today's price.