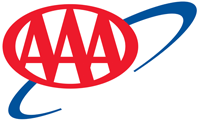 Nashville, TN – Gasoline availability continues to improve after Hurricane Irma drove-up demand and left many gas stations without fuel. A steady stream of ships delivering gasoline to Florida's ports are helping to normalize supply levels in the southeastern U.S., and gas prices are beginning to drift a little lower.
Last week, gasoline hit the highest price in 3 years. During that time in 2014, oil was (and usually is) the main driver of pump prices, as crude traded between $65.00-$75.00 per barrel.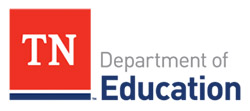 Nashville, TN – Tennessee Governor Bill Haslam and Education Commissioner Candice McQueen announced today that the 2016-17 graduation rate of 89.1 percent is the highest on record for Tennessee.
The statewide graduation rate is up more than half a percentage point since last year, and overall it has increased 3.6 percent since the 2010-11 school year. This year, graduation rates increased in nearly 56 percent of districts with high schools.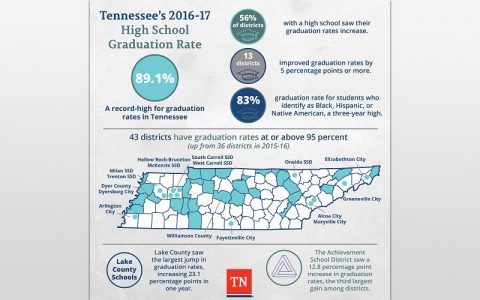 [Read more]

Nashville, TN – The Tennessee Wildlife Resources Agency reports there were four boating-related fatalities over the 2017 Labor Day holiday period from September 1st-4th.
The fatal incidents occurred on Cherokee Lake, Chickamauga Reservoir, and Kentucky Lake. TWRA is continuing investigation of the incidents.
TWRA boating officers made four boating under the influence (BUI) arrests.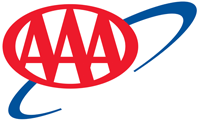 Tampa, FL – Gas prices spiked during the past week in response to Hurricane Harvey's impact on the fuel refining region in the Gulf Coast.
This left motorists with the most expensive Labor Day gas prices in three years. Just as operations in the Gulf Coast begin to recover, motorists are faced with the potential of another major storm.
Written by Park Ranger Tanner Rich
U.S. Army Corps of Engineers, Nashville District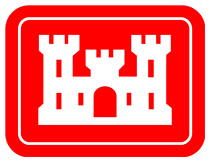 Nashville, TN – School is back in session, work has picked up, days are getting shorter, and there is just one holiday left before the unofficial end of summer. This Labor Day weekend families will get together to recreate and celebrate all the hard days they have worked.
When swimming or boating on U.S. Army Corps of Engineers lakes, the public is encouraged to have fun, but remember a few water safety tips to keep safe.
Swimming in designated areas is always best. Designated swimming areas on the Corps of Engineers property are well marked by floating orange lines and protected by "Boat Keep Out" buoys.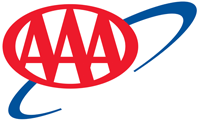 Tampa Bay, FL – At $2.45, today's national gas price average is the highest recorded price for a gallon of unleaded gasoline so far this year.
The near-term combinations of numerous refinery and pipeline shut downs, tightened access to supply levels in the Gulf and anticipated high gasoline demand surrounding Labor Day weekend, means motorists may not have seen the full impact of Harvey at the pump.
Travelers Won't Be Delayed by Road Construction during Labor Day Holiday

Nashville, TN – The Tennessee Department of Transportation will halt all lane closure activity on interstates and state highways for the Labor Day holiday travel period.
Construction crews will stop all lane closure activity beginning at noon on Friday, September 1st, 2017 through 5:00am on Tuesday, September 5th. This will provide maximum roadway capacity for motorists traveling during the busy Labor Day holiday.
Clarksville-Montgomery Gas prices remain second cheapest in Tennessee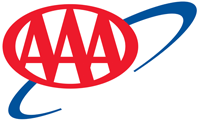 Nashville, TN – The gasoline market opened with a bang on Sunday night. The price on the NYMEX surged 7 percent in overnight trading, signaling upward momentum that is likely to carryover to prices at the pump.
"Hurricane Harvey hit a major supply line for gasoline in Florida and along the eastern seaboard," said Mark Jenkins, spokesman, AAA – The Auto Club Group. "Multiple refineries and drilling rigs had to be evacuated ahead of the storm, and the Houston Ship Channel was closed.
Early Canada Goose Season Also Begins

Nashville, TN – Dove season opens on Friday, September 1st, 2017 at noon (local time), the annual start of one of Tennessee's most long-standing outdoor sports traditions.
Tennessee's 2017 season is again divided into three segments: September 1st through September 28th; October 14th through November 5th; and December 8th through January 15th, 2018.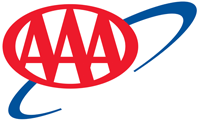 Washington, D.C. – As it bears down on the Gulf of Mexico, Hurricane Harvey has high potential to negatively affect five southern Texas coast refineries and condensate splitter as well as crude and gasoline inventory levels in the region and beyond. The National Weather Service's (NWS) National Hurricane Center (NHC) expects Harvey to approach the southern Texas coast on Friday.
Additionally, the Government of Mexico has issued a tropical storm watch for the area south of the mouth of the Rio Grande to Boca de Catan.