Nashville, TN – Whirling disease was recently discovered by biologists during their annual trout population monitoring in the South Holston and Watauga tailwaters. The discovery is the first known occurrence of this disease in Tennessee.
Whirling disease, a condition caused by a non-native microscopic parasite, affects fish in the trout and salmon family, including rainbow, brook, and brown trout. This parasite can cause damage to the fish's cartilage and skeletal tissue, resulting in deformities in the head and spine. They may also develop a black tail, or display "whirling" or erratic tail-chasing behavior.

Nashville, TN – The Tennessee Wildlife Resources Agency has announced that antlerless deer hunting will be allowed on all privately owned lands in Unit L counties January 8th-12th, 2018. This is the third year for the five days of hunting following the completion of the deer season on January 7th.
Privately owned lands include leased land and lands owned by individuals.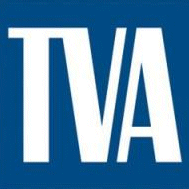 Knoxville, TN – Tennessee Valley Authority (TVA) aquatic biologists identify new fish species in tributary streams to the Duck River in middle Tennessee: the Tennessee Logperch (Percina apina).
When you hear news about an animal species these days, it's rarely good. Most often, it's about overabundance or scarcity.
But occasionally, there's a surprise: the discovery of something new.

Nashville, TN – The idea of filling stockings and gift bags with locally made artisan gifts is appealing. A present that's one of a kind, made with wholesome ingredients, with the feel or flavor of home is personal and meaningful.
But who has time to travel the countryside looking for goat milk soaps, alpaca scarves, artisan cheeses and beeswax balms?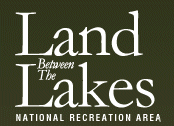 Land Between the Lakes, KY/TN – Woodlands Nature Station will host Cub Scout Day on Saturday, November 18th, 2017 ongoing from 10:00am-3:00pm at Land Between the Lakes National Recreation Area.
Hands-on activities based on honing survival skills and hiking strategies will help Cub Scouts earn belt loops for Tigers in the Wild (Tigers), Paws on the Path (Wolves), A Bear Goes Fishing (Bears) and Castaway (Webelos). Everyone is welcome.

Nashville, TN – The first of two Tennessee young sportsman deer hunts for the 2017-18 season will be held the weekend of October 28th-29th, 2017.
Youth ages 6-16 years of age may participate. Participating youth can use gun, muzzleloader, and archery equipment.
Young sportsmen must be accompanied by a non-hunting adult, 21 or older who must remain in position to take immediate control of the hunting device. The adult must also comply with the fluorescent orange regulations as specified for legal hunters. Multiple youth may be accompanied by a single qualifying adult.

Nashville, TN – Tennessee is home to the "Nursery Capital of the World," and autumn is the best time to capitalize on that fact. From east to west, growers all across the state sell high quality plants, trees, and shrubs that add curb appeal and value to property.
The purchase of locally grown perennial nursery stock that is properly transplanted into a landscape is an investment that pays off.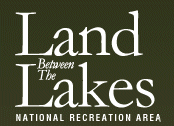 Land Between the Lakes, KY/TN – Woodlands Nature Station hosts Fall Fest Saturday, November 4th, 2017 from 10:00am-4:00pm. Nature Station admission is $5.00 ages 13 and up, $3.00 ages 5-12, free for ages 4 and under.
Fall Fest features a variety of forest and migration-themed programs including hayrides, live music, nature crafts, and appearances by Smokey Bear.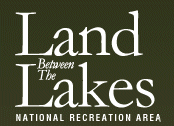 Land Between the Lakes, KY/TN – Fairy tales are coming to visit the Woodlands Nature Station for the 23rd Annual Howl-O-Ween program, Saturday, October 21st, 2017 from 1:00pm-4:30pm at the Woodlands Nature Station in Land Between the Lakes National Recreation Area.
Trick or treat with fairy tale characters during a guided walk along our Howl-O-Ween Trail. Also play games, make crafts, and get your face painted while visiting the Woodlands Nature Station Backyard, included with admission.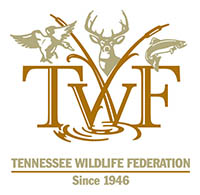 Clarksville, TN – Tennessee Wildlife Federation's Youth Hunting & Fishing Program engaged Tennessee youth in outdoor recreation while building relationships to last a lifetime this past weekend October 4th-6th, 2017, at Brandon Spring Group Center within Land Between the Lakes National Recreational Area.
Five Tennessee youth and their parents shed technology and the comforts of home for a weekend in our nation's public lands. The youth-parent teams were joined by Tennessee Wildlife Federation staff and volunteers, including Hunt Masters who are trained to engage youth in full immersion camping and introductory hunting experiences.