Tennessee Department of Agriculture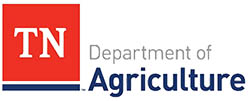 Nashville, TN – Rural vistas, country music, and easy access from just about anywhere make Tennessee a popular summertime destination according to the Tennessee Department of Agriculture. When friends and relatives come to visit, consider skipping the crowds and costs of a typical tourist attraction and head to a local farm.
Picking peaches, making soap, or taking an art class create great memories in a relaxed setting. Many agritourism farms have sheltered areas for picnics, playgrounds for children, and areas to explore at a visitor's own pace.
Tennessee Wildlife Resources Agency

Nashville, TN – The Tennessee Wildlife Resources Agency has announced the application period for the 2018 Wildlife Management Area (WMA) Big Game Quota Hunts, the regular elk, youth elk, and WMA youth will run from June 20th through July 25th, 2018.
Entries must be submitted before midnight (CDT) July 25th. The WMA hunting instruction sheet lists locations and dates for each of the quota hunts along with drawing rules and regulations. Instruction sheets can be obtained and applications made for the hunts at any TWRA license agent, TWRA regional office or online at www.gooutdoorstennessee.com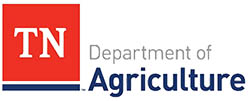 Nashville, TN – Are you a gardener gearing up for the growing season? Local farmers markets, on-farm greenhouses, and retail garden centers are filling with gorgeous flowers and vegetable plants that promise bountiful harvests.
Experienced plant lovers know that sometimes plants can look beautiful in the store, but will soon wilt once planted. Worse, they can bring bugs and blights into your home.

Nashville, TN – The Tennessee Wildlife Resources Agency's has launched a new elk cam located at the Hatfield Knob Viewing Area on North Cumberland Wildlife Management Area.
The new cam has undergone testing and is now active for public viewing. A link to the elk cam is located on the TWRA website. It can be viewed on a cell phone, personal or desktop computer. The elk cam, which is operated by solar power, will be live during daylight hours.
APSU Sports Information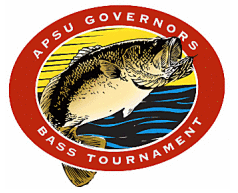 Clarksville, TN – Registration is now open for the 25th annual Austin Peay State University Governors Bass Tournament, which will be held at 6:00am, Saturday, May 12th, 2018 at Kentucky Lake.
Registration and boat launching will take place at Paris Landing State Park (Tennessee). The pre-registration fee is $120.00 (for up to two people in one boat), but after noon on May 11th, the registration fee rises to $135.00, with boats being launched by order of entry.
The tournament will begin at 6:00am, but all contestants must check in at the Paris Landing Marina between 4:00am-5:30am, with a compulsory meeting at 5:30am.

Nashville, TN – The March 19th deadline is nearing for the Tennessee Wildlife Resources Agency's 2018-19 photo contest. All interested photographers are invited to submit up to 10 of their best photos on fishing, hunting, boating, and wildlife species native to Tennessee.
The photos will be reviewed for publication in the annual calendar edition of Tennessee Wildlife, which is the summer issue.

Nashville, TN – Whirling disease was recently discovered by biologists during their annual trout population monitoring in the South Holston and Watauga tailwaters. The discovery is the first known occurrence of this disease in Tennessee.
Whirling disease, a condition caused by a non-native microscopic parasite, affects fish in the trout and salmon family, including rainbow, brook, and brown trout. This parasite can cause damage to the fish's cartilage and skeletal tissue, resulting in deformities in the head and spine. They may also develop a black tail, or display "whirling" or erratic tail-chasing behavior.

Nashville, TN – The Tennessee Wildlife Resources Agency has announced that antlerless deer hunting will be allowed on all privately owned lands in Unit L counties January 8th-12th, 2018. This is the third year for the five days of hunting following the completion of the deer season on January 7th.
Privately owned lands include leased land and lands owned by individuals.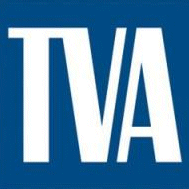 Knoxville, TN – Tennessee Valley Authority (TVA) aquatic biologists identify new fish species in tributary streams to the Duck River in middle Tennessee: the Tennessee Logperch (Percina apina).
When you hear news about an animal species these days, it's rarely good. Most often, it's about overabundance or scarcity.
But occasionally, there's a surprise: the discovery of something new.

Nashville, TN – The idea of filling stockings and gift bags with locally made artisan gifts is appealing. A present that's one of a kind, made with wholesome ingredients, with the feel or flavor of home is personal and meaningful.
But who has time to travel the countryside looking for goat milk soaps, alpaca scarves, artisan cheeses and beeswax balms?