Nashville, TN – The idea of filling stockings and gift bags with locally made artisan gifts is appealing. A present that's one of a kind, made with wholesome ingredients, with the feel or flavor of home is personal and meaningful.
But who has time to travel the countryside looking for goat milk soaps, alpaca scarves, artisan cheeses and beeswax balms?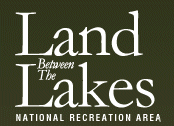 Land Between the Lakes, KY/TN – Woodlands Nature Station will host Cub Scout Day on Saturday, November 18th, 2017 ongoing from 10:00am-3:00pm at Land Between the Lakes National Recreation Area.
Hands-on activities based on honing survival skills and hiking strategies will help Cub Scouts earn belt loops for Tigers in the Wild (Tigers), Paws on the Path (Wolves), A Bear Goes Fishing (Bears) and Castaway (Webelos). Everyone is welcome.

Nashville, TN – The first of two Tennessee young sportsman deer hunts for the 2017-18 season will be held the weekend of October 28th-29th, 2017.
Youth ages 6-16 years of age may participate. Participating youth can use gun, muzzleloader, and archery equipment.
Young sportsmen must be accompanied by a non-hunting adult, 21 or older who must remain in position to take immediate control of the hunting device. The adult must also comply with the fluorescent orange regulations as specified for legal hunters. Multiple youth may be accompanied by a single qualifying adult.

Nashville, TN – Tennessee is home to the "Nursery Capital of the World," and autumn is the best time to capitalize on that fact. From east to west, growers all across the state sell high quality plants, trees, and shrubs that add curb appeal and value to property.
The purchase of locally grown perennial nursery stock that is properly transplanted into a landscape is an investment that pays off.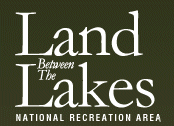 Land Between the Lakes, KY/TN – Woodlands Nature Station hosts Fall Fest Saturday, November 4th, 2017 from 10:00am-4:00pm. Nature Station admission is $5.00 ages 13 and up, $3.00 ages 5-12, free for ages 4 and under.
Fall Fest features a variety of forest and migration-themed programs including hayrides, live music, nature crafts, and appearances by Smokey Bear.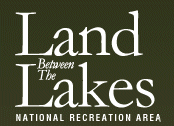 Land Between the Lakes, KY/TN – Fairy tales are coming to visit the Woodlands Nature Station for the 23rd Annual Howl-O-Ween program, Saturday, October 21st, 2017 from 1:00pm-4:30pm at the Woodlands Nature Station in Land Between the Lakes National Recreation Area.
Trick or treat with fairy tale characters during a guided walk along our Howl-O-Ween Trail. Also play games, make crafts, and get your face painted while visiting the Woodlands Nature Station Backyard, included with admission.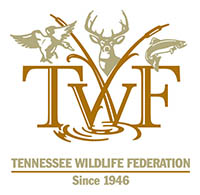 Clarksville, TN – Tennessee Wildlife Federation's Youth Hunting & Fishing Program engaged Tennessee youth in outdoor recreation while building relationships to last a lifetime this past weekend October 4th-6th, 2017, at Brandon Spring Group Center within Land Between the Lakes National Recreational Area.
Five Tennessee youth and their parents shed technology and the comforts of home for a weekend in our nation's public lands. The youth-parent teams were joined by Tennessee Wildlife Federation staff and volunteers, including Hunt Masters who are trained to engage youth in full immersion camping and introductory hunting experiences.

Nashville, TN – The upcoming segment of Tennessee's statewide fall Canada goose season will run October 14th-31st, 2017 while the northwest Canada goose zone dates are October 14th-18th, 2017.
The northwest Canada zone includes Lake, Obion, and Weakley counties, and portions of Dyer County and Gibson County. The statewide zone is all counties and portions of Dyer and Gibson counties not included in the northwest zone.

Nashville, TN – Farms and farmers markets across Tennessee are filled with irresistible autumn décor, much of which is delicious. Choosing edible pumpkins and hard squashes helps make the most of autumn produce purchases.
Most pumpkins are edible, but don't try to use a pumpkin as a lantern one day and then use it for cooking the next. Pumpkin should be cooked the day it's cut.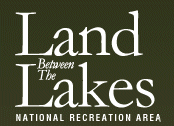 Land Between the Lakes, KY/TN – Piney Campground will celebrate camping in the great outdoors with its 44th Annual Campers' Fair, September 20th-24th, 2017. Campers' Fair will offer the newest in RVs, camping equipment, golf carts and boats.
The event is free and open to everyone on Saturday, September 23rd from 8:00am-4:00pm, and on Sunday, September 24th from 10:00am-2:00pm, at Land Between the Lakes National Recreation Area.