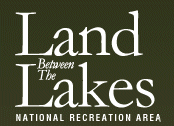 Land Between the Lakes, KY/TN – Woodlands Nature Station will have our annual Wildlife Celebration, Memorial Day Weekend, Saturday through Monday, May 27th-29th, 2017. Nature Station admission is $5.00 age 13 and up, $3.00 age 5-12, and free for ages 4 and under.
Guests can learn all about nature's superheroes, visit with Smokey Bear and find ways they can assist wildlife in the Nature Station's backyard at Land Between the Lakes. Special event programs are included with standard admission unless otherwise noted.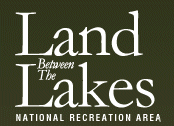 Land Between the Lakes, KY/TN – The Homeplace 1850s Working Farm will revive the age old tradition of storytelling on Saturday, May 6th, 2017, 6:00pm-7:30pm at Land Between the Lakes National Recreation Area. Doors open at 5:30pm.
Admission is $5.00 for ages 13 and up, $3.00 for children. Fee is separate from Homeplace admission.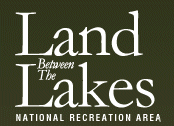 Land Between the Lakes, KY/TN – Children's Day on the Farm is Saturday, May 13, 2017, at the Homeplace 1850s Farm in Land Between the Lakes National Recreation Area.
The annual event runs from 10:00am to 12:00noon and from 1:00pm to 3:00pm. Homeplace admission is $5.00 for ages 13 and up, $4.00 ages 5-12, and free for ages 4 and under.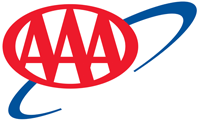 Knoxville, TN – Food and dining are becoming a more central part of many travelers' vacation experiences. AAA's latest travel survey found that an estimated 22 million Americans expect to take a culinary-focused vacation in the next 12 months.
Seventy-five percent of Americans feel that food and dining are an important part of their travel experiences and four in five say they have engaged in such unique activities as touring wineries and distilleries, eating with local families and engaging in hands-on experiences such as cooking classes led by local chefs while traveling.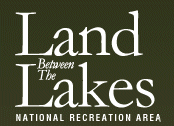 Land Between the Lakes, KY/TN – Land Between the Lakes National Recreation Area's 2017 spring squirrel hunting season will open May 13th – June 11th, in Tennessee and May 20th – June 16th, in Kentucky.
Hunters must have a valid Kentucky or Tennessee state hunting license for the state in which they are hunting. Hunters age 16 and older must also have a Land Between the Lakes Hunter Use Permit. These are available online, 24/7 at www.landbetweenthelakes.us/reservations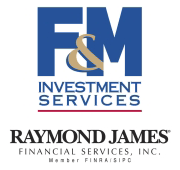 Clarksville, TN – It is early morning as Bob walks outside to check on his chickens.
A good day for eggs, he thinks, approaching the coop.
While some might assume Bob wears overalls and lives on a poultry farm, an increasing number would wonder if he's just like them – going greener in the middle of the city.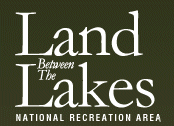 Land Between the Lakes, KY/TN – The Homeplace 1850s Farm at Land Between the Lakes hosts a week of programs dedicated to working with wool Saturday, April 8th through Saturday, April 15th. Visitors are invited to get some hands-on experience and lend a hand preparing the new fleeces for spinning into yarn.
"The sheep are ready to shed their wool from the past year and that means new fleeces to wash, tease, card, spin, and dye," said Cindy Earls, Homeplace Lead Interpreter. "We will show each step it takes to process our sheep's raw wool into yarn, which we knit or weave into clothing during our Ewe to Yarn Challenge."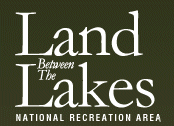 Land Between the Lakes, KY/TN – Homeschooler families are invited to use Woodlands Nature Station as their outdoor classroom in April at Land Between the Lakes National Recreation Area.
Visitors can pick up a "Nature Discovery Activity Book" to guide them through exploration activities such as a pond exploration, bird identification, and animal math. Complete activities to earn an official Nature Discovery Patch and certificate. Nature Station is open 10am-5pm, daily in April.

Nashville, TN – The Tennessee National Archery in the Schools Program (NASP) will hold its 11th state championships at the 2017 event set for March 30th-31st in Murfreesboro, TN.
The NASP State Championships will be returning to the Tennessee Miller Coliseum for the eighth consecutive year. A record field of close to 1,900 students is expected to participate. The students will be representing more than 90 schools.
APSU Sports Information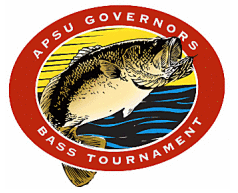 Clarksville, TN – Austin Peay State University has announced that the 24th annual APSU Governors Bass Tournament will be held Saturday, May 13th, 2017 at Kentucky Lake, with registration and boat launching from Paris Landing (Tennessee) State Park. Last season's tourney drew nearly 200 boats.
More than $12,000 dollars in prize money will be awarded. Previously, the Top 25 places earned cash prizes but now only the Top 10 places will gain monetary awards, meaning greater cash payouts, respectively, for those positions.