Tennessee Department of Agriculture says more and more Farmers Markets accept SNAP
Tennessee Department of Agriculture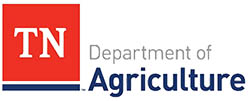 Nashville, TN – Tennessee Department of Agriculture says in Tennessee, a growing number of farmers markets are putting more dollars into farmers' pockets while helping hungry people maximize their access to fresh food.
Forty of Tennessee's farmers markets now work with the Supplemental Nutrition Assistance Program (SNAP), the federal government's primary anti-hunger program.
A number of markets work with organizations that allow SNAP users to double up to $20.00 dollars' worth of foods bought at those markets. USDA and the AARP Foundation administer the Fresh Savings grant program to help people, especially older adults, add dollars to their SNAP budgets. SNAPBack is a similar funding program of Piedmont Natural Gas.
Without the SNAP partnership, farmers at farmers markets would miss out on the dollars allotted for SNAP and their double-up programs. Through these programs, participating farmers receive as much benefit from SNAP as the people who need access to fresh, nutritious foods.
SNAP benefits are simple to use. Depending on the market, a SNAP electronic benefit transfer (EBT) card can be used like a debit card with individual vendors. At other markets, SNAP users go to the market's information booth and request that the card be processed for a certain amount. The users then receive tokens that can be exchanged for fresh foods at the market. At these markets, farmers who accept SNAP tokens are identified with signs.
Tennessee's 168 farmers markets are listed with Pick Tennessee, the Tennessee Department of Agriculture's program to help consumers identify and choose farm and food products grown or made in Tennessee. Each farmers market indicates on the Pick Tennessee site if it participates in SNAP.
A directory of Tennessee farmers markets is at www.PickTNProducts.org and is also available on the free Pick TN mobile app. The mobile app allows users to search for farmers and markets closest to them and get GPS directions from wherever they are.