AAA reports Tennessee Gas Prices Continue Declining
Gas Prices Point Lower, For Now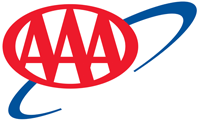 Tampa, FL – Gas prices moved higher last week, as was forecast by AAA. However, prices at the pump are beginning to trend lower yet again.
Tennessee gas prices increased 2 cents last week, before declining a penny during the weekend. The state average of $2.32 is 11 cents less than a month ago, yet motorists are paying 25 cents per gallon more than this time last year.
Highest and Lowest Gas Prices in Tennessee
The most expensive gas price averages in Tennessee are in Jackson ($2.37), Nashville ($2.35), and Memphis ($2.34)
The least expensive gas price averages in Tennessee are in Cleveland ($2.25), Chattanooga ($2.25), and Knoxville ($2.30)
The largest price increases during the past week were in Morristown (5 cents), Clarksville-Hopkinsville (4 cents), and Knoxville (4 cents)
"Gas prices are usually volatile during the spring, with more ups and downs than a rollercoaster," said Mark Jenkins, spokesman, AAA – The Auto Club Group.
"Wholesale gasoline prices lowered late last week, which should allow retail to do the same. While motorists could see gas prices drift a few cents lower in the short term, they should expect more surprises this spring. In total, pump prices could rise 20-30 cents before the summer, as refineries work through scheduled maintenance and prepare for the switch to summer blend gasoline," Jenkins stated.
A Look Ahead – Spring and Summer Gasoline
Motorists will start to see gas prices make their spring spike in early April. That's when refinery maintenance is expected to be wrapped-up and the switch over to more expensive summer-blend gasoline kicks in along with warmer weather and typical demand increases. Consumers can expect prices to increase throughout April, May and into the start of summer.
AAA expects summer gas prices to be just as expensive as spring prices, but with the potential that they may not increase at such a quick rate. Heading into summer, a variety of factors including U.S. gasoline supply-demand levels, domestic gasoline production rates, and global crude demand will help better shape the summer forecast.
Why Gas Prices Are Falling Now
Oil and gasoline futures dropped, following a bearish report from the EIA last week, allowing gas prices to point lower. The weekly fuel snapshot showed strong U.S. crude production, weak gasoline demand, and larger-than-anticipated growth in domestic gasoline and crude inventories.
According to the EIA report:
Domestic crude production reached a new weekly high reading of 10.3 million barrels per day.
Crude stocks are nearly 3 percent higher than earlier this year, but nearly 20 percent lower than a year ago.
Gulf Coast gasoline supplies grew by more than 2 percent on the week, raising inventories 4 percent higher than this time last year.
Gasoline demand fell nearly 2 percent below the previous week, yet remains nearly 4 percent higher than a year ago.
Refinery maintenance is ongoing as is evidenced in the report. Refinery activity sits at 87 percent; the same as the week before.
[320center]
Highs and Lows of 2018
National: the highest average price for gasoline was $2.67 on February 6; the lowest was $2.49 on January 3.
Florida: the highest average price in was $2.68 on February 8; the lowest was $2.44 on January 2.
Georgia: the highest average price was $2.49 on January 31; the lowest was $2.35 on January 2.
Tennessee: the highest average price was $2.41 on February 7; the lowest was $2.26 on January 1.
Gas Price Tools for Reporters/Consumers
Current and Past Price Averages
Regular Unleaded Gasoline
Sunday
Saturday
Week Ago
Month Ago
One Year Ago
Highest Price on Record
National
$2.532
$2.536
$2.518
$2.604
$2.313
$4.114 (7/17/2008)
Florida
$2.540
$2.544
$2.523
$2.610
$2.291
$4.079 (7/17/2008)
Georgia
$2.427
$2.429
$2.381
$2.490
$2.208
$4.164 (9/15/2008)
Tennessee
$2.322
$2.325
$2.310
$2.411
$2.073
$4.118 (9/15/2008)

Click here

to view current gasoline price averages
Gas Price Survey Methodology
AAA updates fuel price averages daily at www.GasPrices.AAA.com. Every day up to 130,000 stations are surveyed based on credit card swipes and direct feeds in cooperation with the Oil Price Information Service (OPIS) and Wright Express for unmatched statistical reliability. All average retail prices in this report are for a gallon of regular, unleaded gasoline.
About The Auto Club Group
The Auto Club Group (ACG) is the second largest AAA club in North America. ACG and its affiliates provide membership, insurance, financial services and travel offerings to over 9.4 million members across eleven states and two U.S. territories including Florida, Georgia, Iowa, Michigan, Nebraska, North Dakota, Tennessee, Wisconsin, Puerto Rico and the U.S. Virgin Islands; most of Illinois and Minnesota; and a portion of Indiana.
ACG belongs to the national AAA federation with more than 57.7 million members in the United States and Canada and whose mission includes protecting and advancing freedom of mobility and improving traffic safety. Motorists can map a route, identify gas prices, find discounts, book a hotel, and access AAA roadside assistance with the AAA Mobile app for iPhone, iPad and Android.
Learn more at AAA.com/mobile. AAA clubs can be visited on the Internet at AAA.com.