AAA says Gas Prices Heading for Seasonal Slide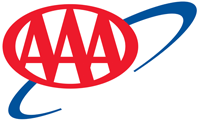 Nashville, TN – Gas prices have held relatively steady, during the first seven days of the year. Tennessee gas prices averaged $2.28 on Sunday. The state average is 2 cents more than a week ago, and is 13 cents more than this time last year.
Prices at the pump remain elevated due to strong oil prices. WTI settled above $62.00 a barrel last week, for the first time since December 2013, as global supply levels tighten.
Highest and Lowest Gas Prices in Tennessee
The most expensive gas price averages in Tennessee are in Jackson ($2.33), Nashville ($2.30), and Morristown ($2.29)
The least expensive gas price averages in Tennessee are in Chattanooga ($2.20), Clarksville-Hopkinsville ($2.22), and Jonson City ($2.27)
The first week of the new year is historically strong for oil prices. Then the reality of low winter demand pushes them lower for the next month or two. Meanwhile, gasoline demand, measured by the EIA, has dropped significantly, contributing to a strong build in fuel availability. This phenomenon is normal this time of year, and usually leads to lower gas prices in January and February.
"Retail prices could drop 5-15 cents in the next month and a half, while supply outpaces demand," said Mark Jenkins, spokesman, AAA – The Auto Club Group. "Unfortunately, springtime is as a springboard for prices at the pump, and we may see a 40-50 cent jump by the summer. Of course, this forecast could change dramatically if there are unexpected shifts in fuel supply and/or the stock market."
Prices normally rise in the spring as demand grows and supplies tighten. Spring is one of two times a year refineries go offline to conduct maintenance on their equipment, and switch from winter to the more expensive-to-produce summer blend gasoline. Historically, gas prices rise 30-75 cents during spring maintenance season, due to the supply reduction and summer-blend switch. Since last autumn's maintenance season was interrupted by hurricanes, this spring is likely to be more active than usual for refineries, putting the price-hike on the higher end of that 30-75 cent scale.
Gas Price Tools for Reporters/Consumers
Highs and Lows of 2017*
National: the highest average price for gasoline was $2.67 on September 8. The lowest was $2.23 on July 5.
Florida: the highest average price in was $2.73 on September 9. The lowest was $2.13 on July 17.
Georgia: the highest average price was $2.76 on September 12. The lowest was $2.08 on July 5.
Tennessee: the highest average price was $2.60 on September 10. The lowest was $1.99 on July 5.
Current and Past Price Averages
Regular Unleaded Gasoline
Sunday
Saturday
Week Ago
Month Ago
One Year Ago
Highest Price on Record
National
$2.492
$2.491
$2.486
$2.477
$2.367
$4.114 (7/17/2008)
Florida
$2.446
$2.447
$2.445
$2.428
$2.408
$4.079 (7/17/2008)
Georgia
$2.361
$2.361
$2.346
$2.334
$2.259
$4.164 (9/15/2008)
Tennessee
$2.279
$2.280
$2.262
$2.272
$2.146
$4.118 (9/15/2008)

Click here

to view current gasoline price averages
[320center]
Gas Price Survey Methodology
AAA updates fuel price averages daily at www.GasPrices.AAA.com. Every day up to 130,000 stations are surveyed based on credit card swipes and direct feeds in cooperation with the Oil Price Information Service (OPIS) and Wright Express for unmatched statistical reliability. All average retail prices in this report are for a gallon of regular, unleaded gasoline.
About The Auto Club Group
The Auto Club Group (ACG) is the second largest AAA club in North America. ACG and its affiliates provide membership, insurance, financial services and travel offerings to over 9.4 million members across eleven states and two U.S. territories including Florida, Georgia, Iowa, Michigan, Nebraska, North Dakota, Tennessee, Wisconsin, Puerto Rico and the U.S. Virgin Islands; most of Illinois and Minnesota; and a portion of Indiana.
ACG belongs to the national AAA federation with more than 57.7 million members in the United States and Canada and whose mission includes protecting and advancing freedom of mobility and improving traffic safety. Motorists can map a route, identify gas prices, find discounts, book a hotel, and access AAA roadside assistance with the AAA Mobile app for iPhone, iPad and Android.
Learn more at AAA.com/mobile. AAA clubs can be visited on the Internet at AAA.com.