Tennessee Department of Commerce & Insurance shares FTC Consumer Alert Regarding Western Union Scam Settlement
Consumers Who Lost Money to Scammers Via Western Union Can File a Claim to Get Money Back

Nashville, TN – The Tennessee Department of Commerce & Insurance's (TDCI) Division of Consumers Affairs reminds Tennesseans that they must file claims before February 12th, 2018 to be reimbursed for money lost in scams using Western Union.
According to a consumer alert by the Federal Trade Commission (FTC), consumers who lost money to scammers who told them to pay via Western Union's money transfer system between January 1st, 2004 and January 19th, 2017, can now file a claim to get their money back by going to FTC.gov/WU before the February deadline.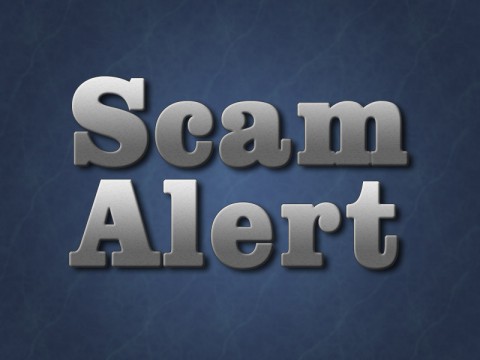 The refund program follows a settlement with the Western Union Company, which in January 2017 agreed to pay $586 million to resolve charges brought by the FTC and the U. S. Department of Justice.
The FTC alleged that scammers were able to use Western Union's money transfer system to get payments from their victims, though the company was aware of the problem and received hundreds of thousands of complaints about fraud-induced money transfers made for fraudulent lottery and prizes, family emergencies, advance-fee loans, online dating and other scams.
The company also allegedly failed to promptly discipline problem Western Union agents, and failed to have effective anti-fraud policies and procedures.
Affected consumers should go to FTC.gov/WU to file claims, learn more, or get updates on the claims process. Filing a claim is free, so consumers should not pay anyone to file a claim on their behalf. No one associated with the claims process will call to ask for consumers' bank account or credit card number. Claims can be submitted until February 12th, 2018.
Some people who have already reported their losses to Western Union, the FTC, or another government agency will receive a form in the mail from the claims administrator, Gilardi & Co. The form will have a Claim ID and a PIN number to use when filing a claim online via FTC.gov/WU. Gilardi was hired by Justice Department, which is responsible for returning victims' money as part of its settlement with Western Union.
TDCI shares the following tips to help Tennesseans recognize and avoid common scam tactics:
Consider your payment method. If you are being required to send money via wire transfer, reloadable gift cards, or iTunes gift cards, it is likely a scam. Sending money using these methods offers little to no protection and makes it nearly impossible to get your money back if you are scammed.
Be skeptical of your caller ID. ID spoofing is a common tactic scammers use to appear as a local number in your caller ID. Consider not answering numbers you don't recognize and letting those calls go to voicemail. Learn about robocall-blocking apps available for smart phones, which may help block unwanted phone calls.
If it sounds too good to be true, it likely is. Winning millions in the lottery always sounds like great news. But, that news is likely a scam if you are required to wire or send money in order to receive the prize.
Keep your personal information secure. Never give out personal information when contacted by someone you don't know or by unsolicited phone calls.
Be cautious of threats and high-pressure sales tactics. Scammers often use threats and high-pressure sales tactics to trick consumers into making rushed or emotion-driven decisions. Take the time to ask questions and do your research before agreeing to any payment.
[320center]
If you fall victim to scam, contact your bank or the wire transfer company immediately. In some cases, they may be able to stop the transfer if alerted soon enough. Consumers are encouraged to file a complaint about scams with the Federal Trade Commission at ftccomplaintassistant.gov or the Better Business Bureau at bbb.org/scamtracker.
For more information on scams and consumer tips, visit the Division of Consumer Affairs at tn.gov/consumer.
About Tennessee Department of Commerce & Insurance
Tennessee Department of Commerce & Insurance (TDCI) protects the interests of consumers while providing fair, efficient oversight and a level field of competition for a broad array of industries and professionals doing business in Tennessee.
Our divisions include the State Fire Marshal's Office, Insurance, Securities, Consumer Affairs, Tennessee Law Enforcement Training Academy, Regulatory Boards, Tennessee Emergency Communications Board, Tennessee Corrections Institute, and TennCare Oversight.