LBL to hold Annual Turkey Bay Volunteer Clean-up Day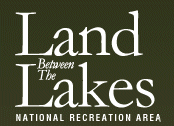 Land Between the Lakes, KY/TN – Volunteers are needed for the annual Turkey Bay Off-Highway Vehicle (OHV) Area clean-up day on Saturday, April 22, beginning at 9am at Land Between the Lakes National Recreation Area. Volunteers will engage in a variety of facility and trail maintenance projects.
"This is a great way to help us prepare our trails for riders," explained Kyle Varel, Turkey Bay OHV Area Manager. "Helping us maintain our trails for the season has become a tradition for many of our riders."
A required safety briefing will begin at 9:00am at the Turkey Bay gatehouse. Volunteers should bring lunch, water, and an OHV. All other materials and tools will be provided. The clean-up will last until 3:00pm.
For more information, contact Kyle Varel at 270.924.2031. In the event of inclement weather or wet weather closure, the clean-up day will not be rescheduled.
To find more information about Land Between the Lakes, log on to the official website at www.landbetweenthelakes.us or call 800.LBL.7077 or 270.924.2000.