Make yourself at home
By Frazier Allen
| November 22, 2015 |
Take the time to create a space that's just right for you now and in the future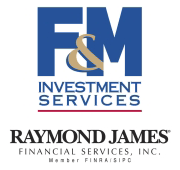 Clarksville, TN – It seems many Americans agree with Dorothy Gale of Kansas: There really is no place like home. We spend years, decades even, creating a space that reflects our families, our lives, our personalities and our comforts. So it is little wonder that home is where the heart is and where we hope to live out the rest of our days.
If you're among the many who prefer to live at home as long as possible, you'll want to do what you can to make sure it fits your needs today and for many tomorrows to come.
Finding your place
Aging in place, a term used for living at home safely, independently and comfortably throughout retirement, doesn't have to mean staying in your current home. It could mean renting or buying a condo or townhome that meets your needs and is located in an area replete with activities you enjoy.
If you decide to move, be sure to find a community close to people you love so you'll have a social life and help should you need it. You'll also want to look for an area with well-kept roads and seamless and safe transportation options. You could be in your home for another 10, 20 or even 30 years so you'll have to account for a wide range of possibilities.
Making it your own
Proactively create a plan that will support your ability to live happily on your own terms. Think through everything from safety and convenience to accessibility of services that could make life easier and more enjoyable.
[quotegreyright]More than 80% of people over 45 prefer to stay in their homes even if they need assistance, according to an AARP study.[/quotegreyright]
Consider hiring a home safety inspector to assess whether your home is designed to meet your evolving needs and who can suggest modifications to custom-fit your environment to your anticipated lifestyle.
They might recommend:
Universal design elements, such as levered door handles and faucets
An open floor plan with wide doorways and halls
Single floor living
Front-loading appliances at counter level
Bright task lighting and automatic lights
Railings or wall support near stairs and in bathrooms
Slip-resistant flooring and stair coverings
Low-maintenance finishes and materials
Easy-to-reach thermostats, outlets and light switches
Low thresholds into the home and shower
[320left]Of course, these changes will need to be built into your budget. Renovations may be minor, such as $2,000 to equip the bathroom with grab bars, seating and a no-step shower entry, or more substantial, like creating a first-floor master suite.
We can help you determine if the one-time expenses associated with remodeling make sense when compared to the costs of an independent living community or assisted living facility.
Building for the future
[quotegreyright]Check out selected home improvement specialists through your local Better Business Bureau, a consumer protection service or via online reviews; make sure they're experienced and licensed for this type of work; and obtain a written estimate with detailed specifications.[/quotegreyright]
Once you know your budget, seek a contractor who specializes in this type of work. Ask friends, family and neighbors for recommendations or visit NAHB.org to search for a certified aging-in-place specialist (CAPS). These professionals have been trained in the unique needs of elder adults, aging-in-place home modifications, common remodeling projects and solutions to common barriers.
Before you settle on a CAP specialist make sure you find one who understands your desired lifestyle and fits your budget. They can help you find improvement options that fit your needs and your aesthetic. Then start to phase in changes that could turn your house into a retirement dream home.