Land Between the Lakes to hold Book Signing of The Homeplace 1850's Cookbook in March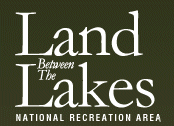 Golden Pond, KY – By popular demand The Homeplace has gathered their 1850's recipes in to an easy to use book.
The Homeplace History and Receipt Book: History, Folklore, and Recipes from Life on an Upper Southern Farm a Decade before The Civil War serves as the first book published by Friends of Land Between The Lakes Publishing and all proceeds support the non-profit organization's educational programs in Land Between The Lakes (LBL).Geraldine Marshal, who co-authored the receipt book with The Homeplace staff, will sign books at The Homeplace from 10:00am to 4:00pm on March 2nd and March 30th. In addition to the book signing on March 2nd, visitors can talk with Homeplace staff while they cure pork in the smokehouse and make sausage. These recipes can be found in the receipt book. On March 30th, a traditional 1850's wedding will take place featuring the wedding cake recipe that is also included in the receipt book. Visit The Homeplace calendar of events for more information.
"The Homeplace staff joined with local author, Geraldine Ann Marshall, to write a book of recipes used in The Homeplace foodways program. It also includes the history of farming and community life in the 1850s", stated Cindy Earls, Special Events Coordinator with Friends of LBL. "We wrote in the flavor of 19th century cookbooks, and included Homeplace recipes, a sampling of period recipes, diary accounts from the time, color photographs of the yummy Homeplace foods, special event recipes, and daily work routines at The Homeplace."
Come Outside and Play at Land Between The Lakes National Recreation Area. Managed by the Forest Service, U.S. Department of Agriculture, Land Between The Lakes provides outdoor recreation, lake access, and environmental education for the public to enjoy.
Visitors are encouraged to review the official website at www.lbl.org often for Calendar of Events, updates on programs and policies, safety information, maps, temporary trail and road closures, and additional information, or call 800.LBL.7077 or 270.924.2000. Follow LBL on Twitter @LBLScreechOwl or @LandBtwnLakes.