Upcoming Temporary Forest Service Road Closure at Land Between the Lakes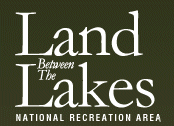 Golden Pond, KY – Forest Service Road 134 (Energy Lake Dam) will be closed from January 22nd through February 8th, 2013, for maintenance. Crews will be installing fiber optic lines and conduit in the road to improve communications on the Forest.
Access to fishing and both boat ramps at Energy Lake Dam will be unavailable during this time. Temporary barricades will be in place.This information, along with other updates, can be found under Alerts & Notices on the official LBL website at www.lbl.org.
Come Outside and Play at Land Between The Lakes National Recreation Area. Managed by the Forest Service, U.S. Department of Agriculture, Land Between The Lakes provides outdoor recreation, lake access, and environmental education for the public to enjoy.
Additional LBL information can be found on the website or by calling 1.800.LBL.7077 or 270.924.2000. Follow LBL on www.Twitter.com/LBLScreechOwl or www.Twitter.com/LandBtwnLakes.